MacKillop News – Term 3 Week 10
20th September 2023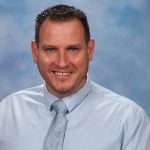 The Tax Collector Turned Apostle:
Matthew, also known as Levi, was a tax collector before he was called by Jesus to be one of His disciples. In the eyes of society, tax collectors were often seen as corrupt and sinful individuals. However, Jesus saw something different in Matthew. He saw the potential for transformation and redemption.
Matthew's decision to follow Jesus was an extraordinary leap of faith. He left behind his comfortable, albeit morally questionable, occupation to become a devoted disciple of Christ. This act reminds us that no matter our past, we can choose to turn our lives around through faith in Jesus.
The Call to Discipleship:
In the Gospel of Matthew, we find an account of his own calling. Jesus simply said, "Follow me," and Matthew rose and followed Him without hesitation. This immediate response highlights the power of Christ's call and the willingness of Matthew to obey.
As modern-day disciples, we too are called to follow Christ with the same enthusiasm and obedience. The call to discipleship is not limited to a select few; it is extended to all who believe in Christ's message of love, forgiveness, and salvation.
The Gospel According to Matthew:
Matthew's transformation did not stop at becoming a disciple. He went on to become the author of one of the four Gospels in the New Testament. In his Gospel, Matthew meticulously recorded the life, teachings, and miracles of Jesus Christ.
Through Matthew's Gospel, we gain invaluable insights into Jesus' teachings on love, humility, forgiveness, and righteousness. We learn of the Sermon on the Mount, the parables of the kingdom, and the Great Commission. It serves as a guide for us in our own journey of faith and discipleship.
Lessons from the Apostle Matthew:
Faith and Obedience: Matthew's immediate response to Jesus' call teaches us the importance of faith and obedience in our own lives. When Christ calls, we must be ready to follow without hesitation.
Transformation: Matthew's transformation from a tax collector to a disciple is a powerful reminder that Christ's grace is available to all, regardless of our past. We can experience a profound change in our lives through faith in Jesus.
Service and Witness: Matthew not only followed Jesus but also played a crucial role in spreading the Gospel through his writings. As disciples of Christ, we are called to serve and bear witness to His message in our own unique ways.
According to ancient tradition, St Matthew died by the sword in Ethiopia while celebrating what was then called the 'breaking of bread' or what we refer to as the Eucharist or the Mass.
St Matthew the Apostle, pray for us.
Lucas Hurley
Principal
---
Catholic Identity News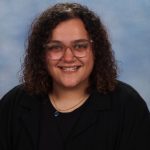 Through the waters of Baptism, the fire of Confirmation, and the bread of First Holy Communion, these five souls have been reborn as new creations in Christ. On September 6th, during our College Feast Day Mass, after months of preparation guided by Lucas Hurley and Tina Dib, we witnessed the blessings of Baptism, Confirmation, and First Holy Communion bestowed upon these five students. It was truly an extraordinary day.  Five hearts, five journeys, one faith. Congratulations to Annika, Declan, Koen, Manu, and Raphael.
Bless,
Tina
Youth Minister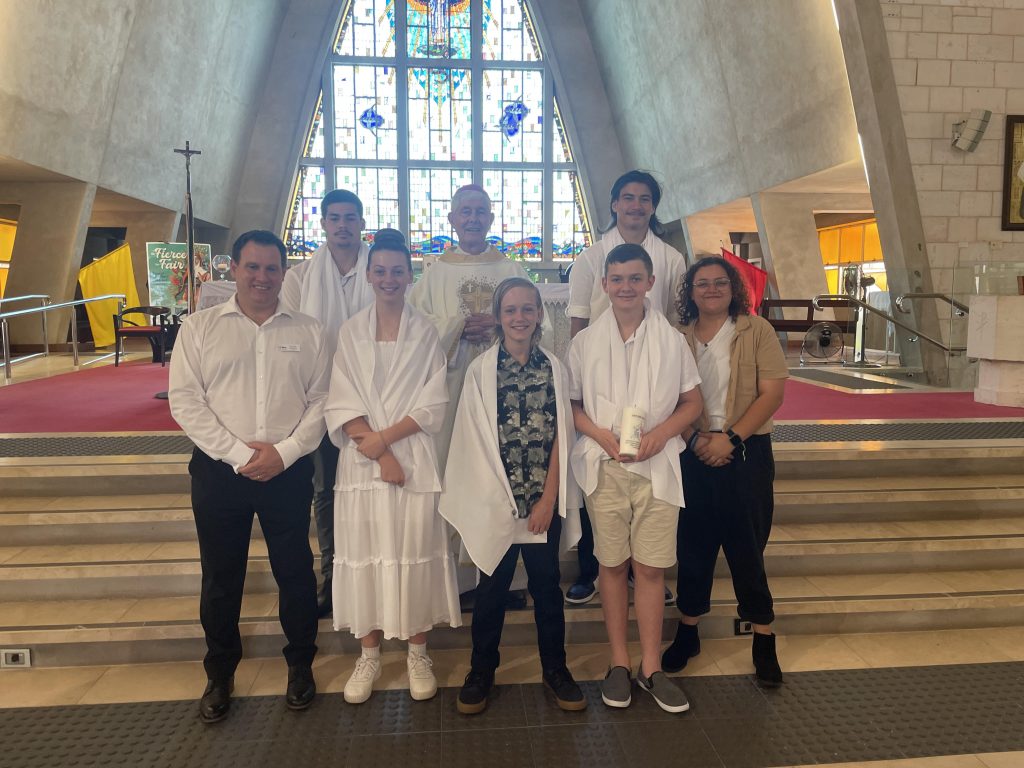 Confirmation 2023
---
From the Head of Middle Years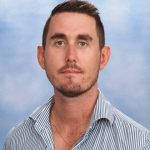 In Pastoral Care classes during Week 10, all Middle School students will choose their Term 4 Community Connections elective. Through the Community Connections line, also known as the 'Friday afternoon electives', students can immerse themselves in a subject that matches their interests while engaging in activities that help them better understand themselves and those around them. As priority for a position in these specific classes will be given to those who have not yet had the opportunity this year, students are advised to choose an offering that they have not previously studied this year. Please be aware that there may be a fee for some courses on this line. Families will be asked for consent should their child enrol in one of these units.
On Wednesday 25th of October, the annual Year 6 into Year 7 Orientation Day for incoming students will be held at MacKillop. Here, students that have already enrolled for 2024 will have the opportunity to experience a day in the life of a Year 7 student. Later in the evening, an information session for parents will be held in our library. Please keep an eye out for more information about this event as it is released via the usual channels. 
Matthew Sharp
Head of Middle Years  
---
Arts News
Shark Tank – Senior Drama Event
Young Musician of the Year
---
Book Week
It's been an action-packed couple of weeks, so this announcement is a bit late, but we have our long-anticipated winners from the Book Week costume competition!
Students:
1st place: Megan Overall
2nd place: Lilly Gray
Equal 3rd place: Temperance Camm and Alex Johnstone
Staff:
1st place: Amanda Clifford
2nd place: Claire Townley
Equal 3rd place: Jane Marshall and Caitlin Hawthorne
---
Outdoor Education
Year 9 Hiking the Tabletop Track
Year 9 Outdoor Ed students hiked the Litchfield Tabletop Track . This was our first Year 9 class to do this. Students demonstrated courage, dedication and a high level of preparation for the camp. Well done to teachers Mrs Cole, Mr Powers and Mr Sibly on a successful journey.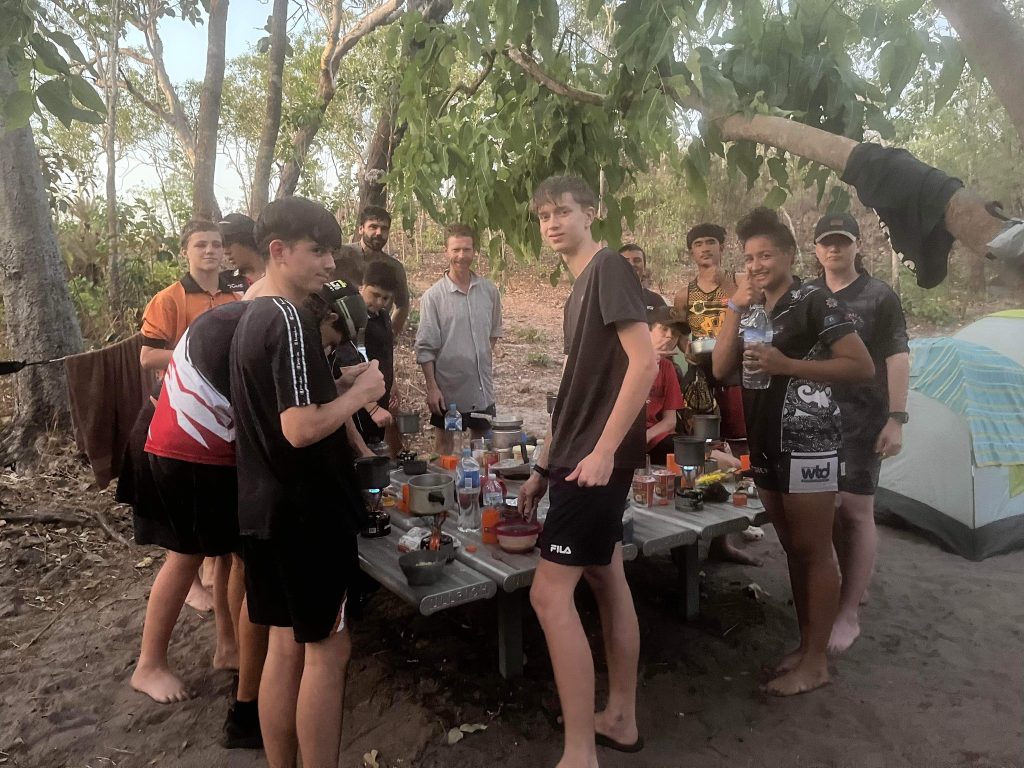 Stage 1 Kakadu Camp
Stage 1 Outdoor Ed had another overnight camp in Kakadu in Week 9 this term, we achieved our goal of actually making it up Ubirr Rock before the sun went down. We had a bumpy ride into Maguk Waterfall (Barramundi Gorge), but overall it was a successful trip with no injuries and a few memories made!
Siobhan Clark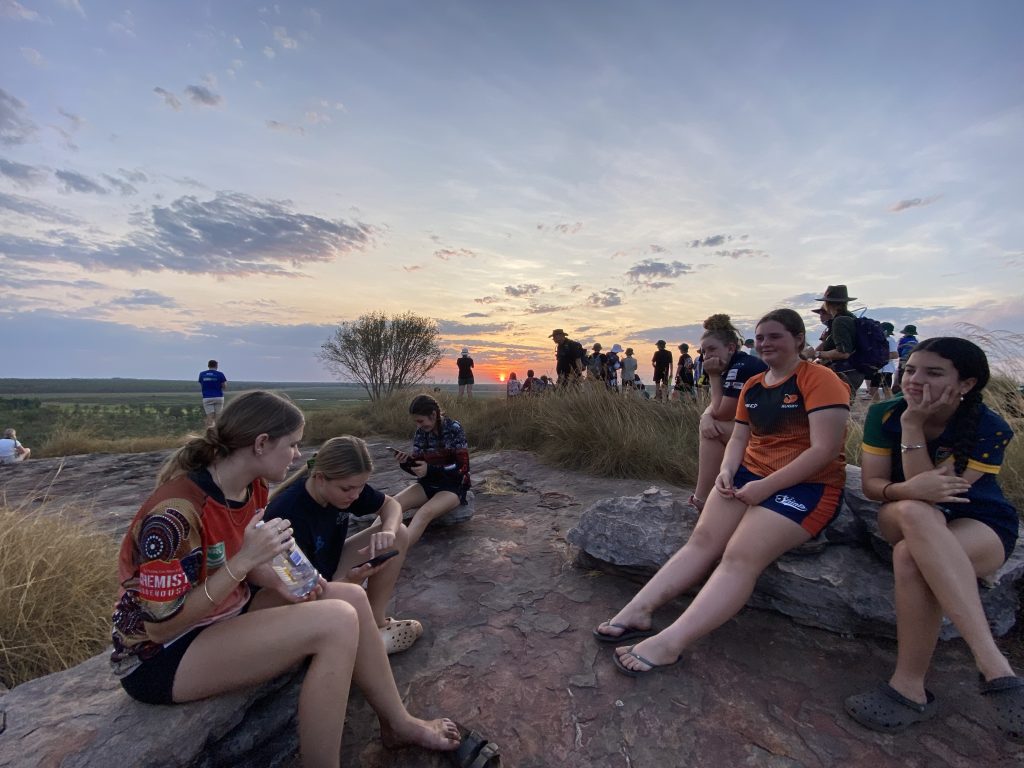 ---
Sport News
National HPE Week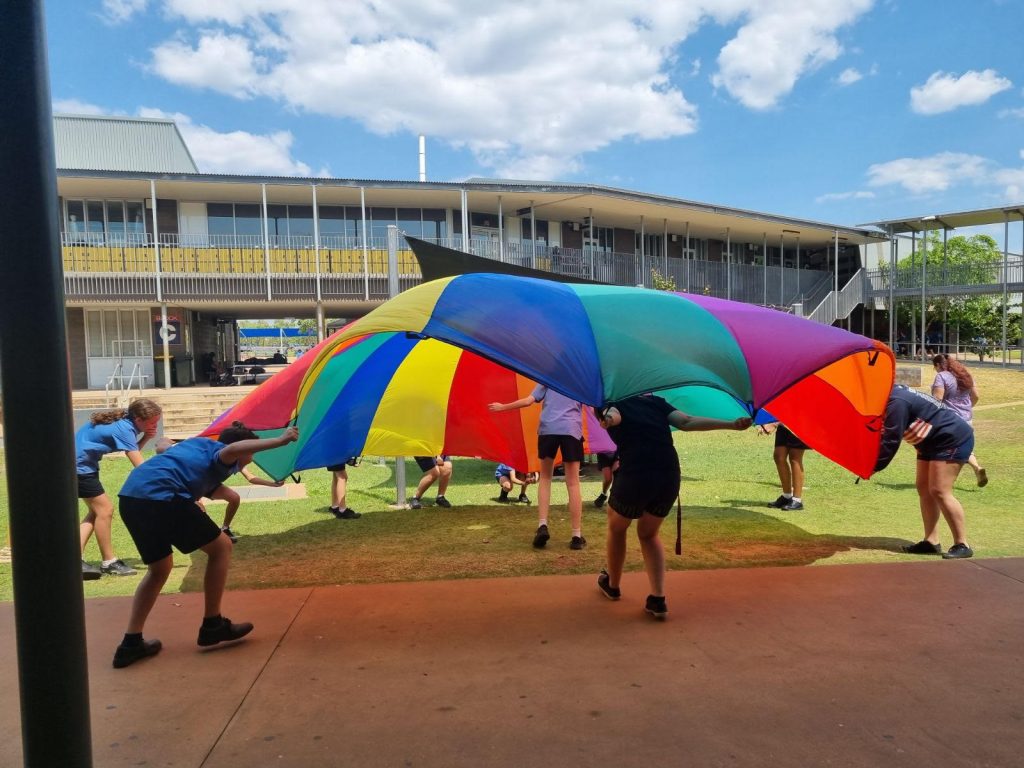 PARRS Middle Years Volleyball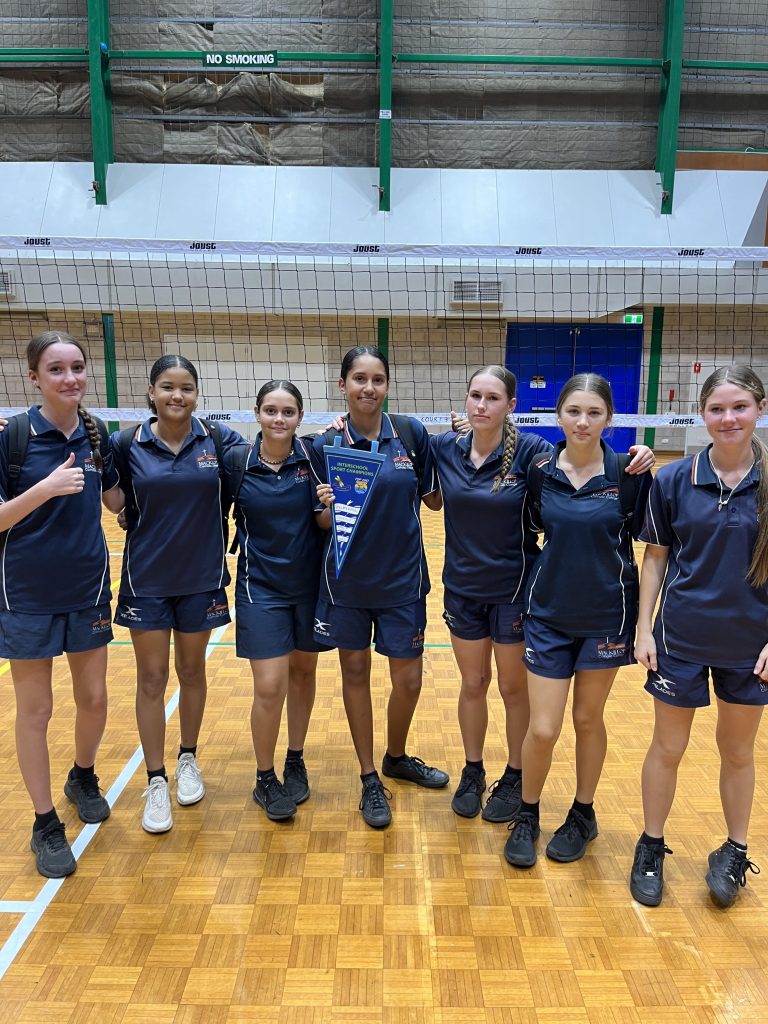 Swimming Carnival
Cricket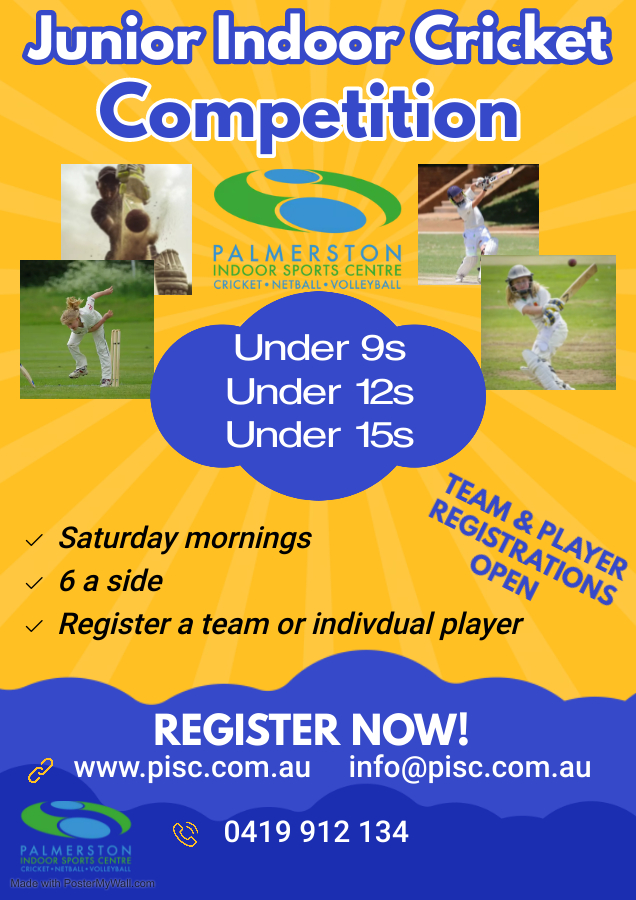 Beach Volleyball
---
Saints News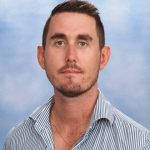 From the Director of Rugby
As always, Term 3 has been our busiest time of the year for all things Rugby.
In Week 8, our Year 7 and 8 Boys team travelled to Katherine to compete for the inaugural Ross-Bryers Bowl. After a great start, our young Saints got run down by a Katherine High team that was full of energy on their home soil. George Tekopua of Year 8 was named MVP and led from the front in his role as captain. This new trophy competition honours the contribution of our much respected Strength & Conditioning Coach, Mr Jasen Bryers, who will be leaving the program at the end of this season. 
In Week 9, MacKillop hosted the annual Palmerston Cup Rugby League Gala Day. Our u14s Boys and Girls teams went down to the visitors but our Open Boys team retained the Palmerston Cup with a convincing 50-20 win over our local rivals. Nathan O'Sullivan was named best on field after recording the first hattrick of his career. An impressive effort from a Year 10 player competing in an age group above. We wish all the best to Year 12 graduate, Brad Tanner, who played his final game as a Saint after an accomplished high school career in the navy and ochre.  
Finally, our Rugby 7s teams will compete at the NTSRU Gala Day before this newsletter goes to publication. Our 14s Girls will defend the 'Graham Cup' and the 14s Boys will defend the 'Commander-in-Chief's' Cup. We wish all teams the best of luck at the Gala Day.
Matthew Sharp
Director of Rugby Codes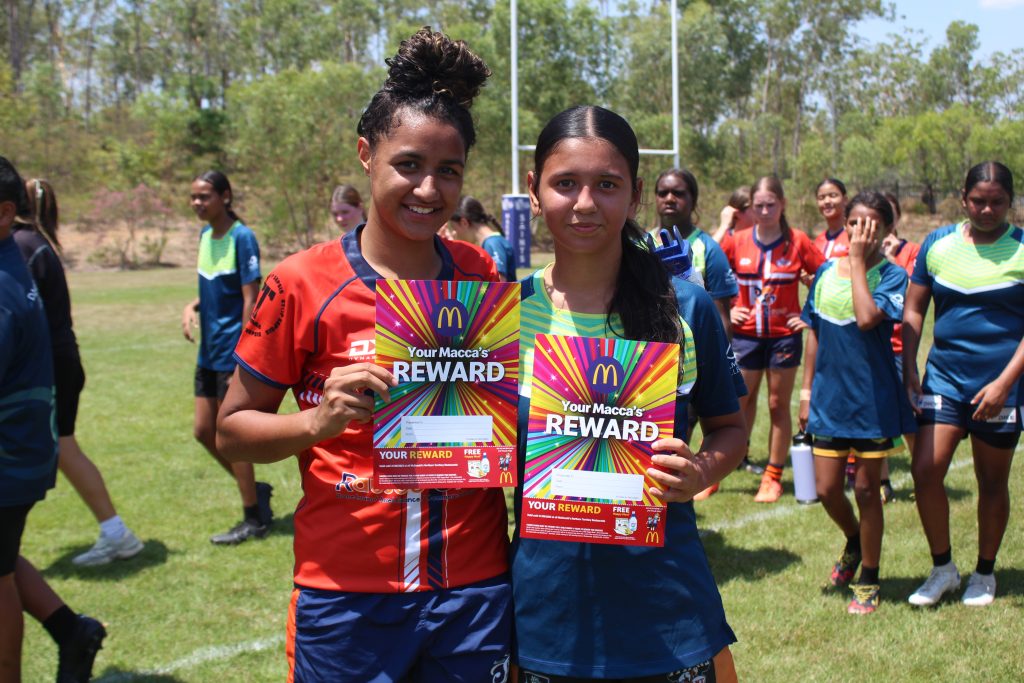 ---
Community News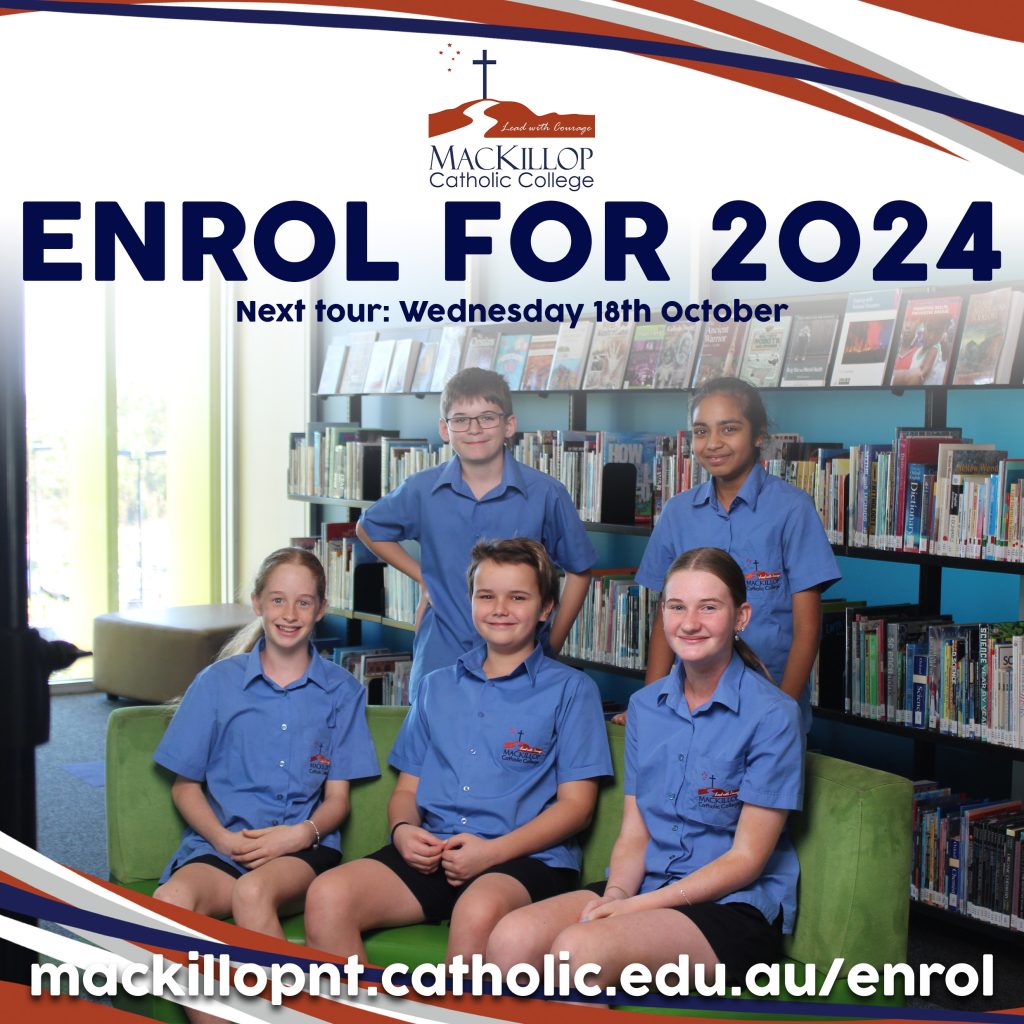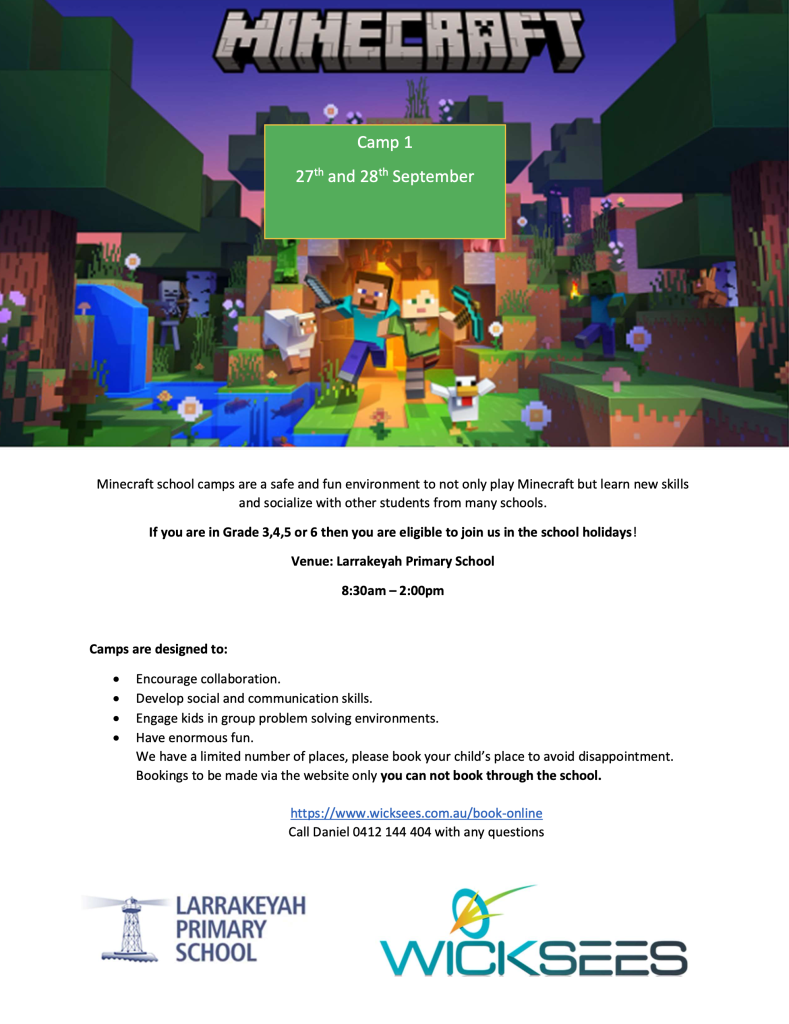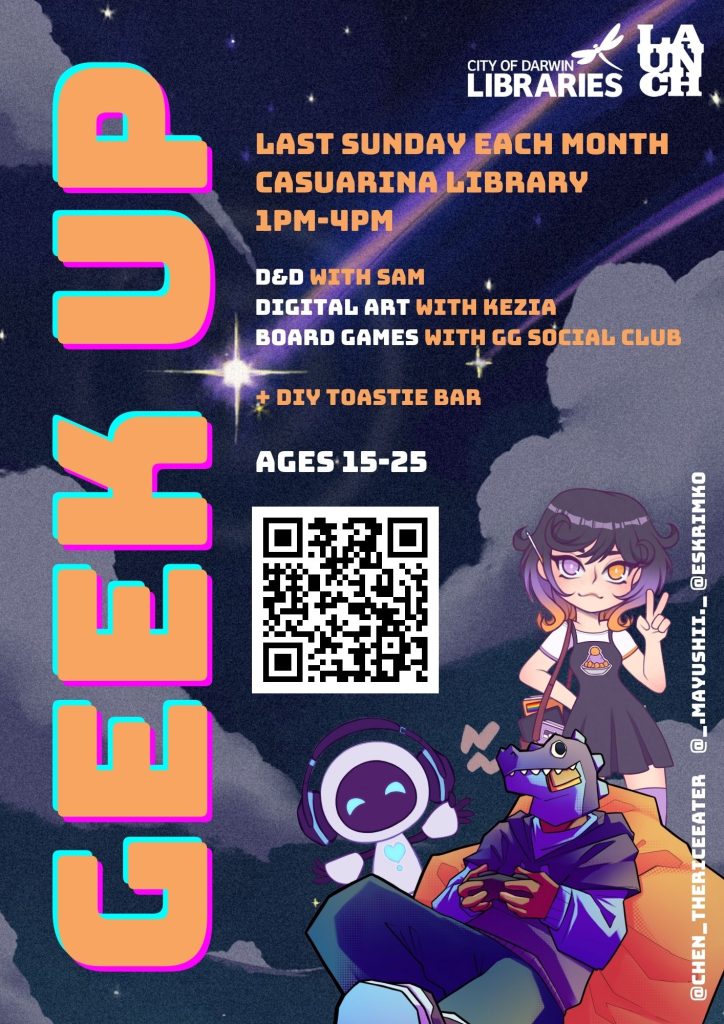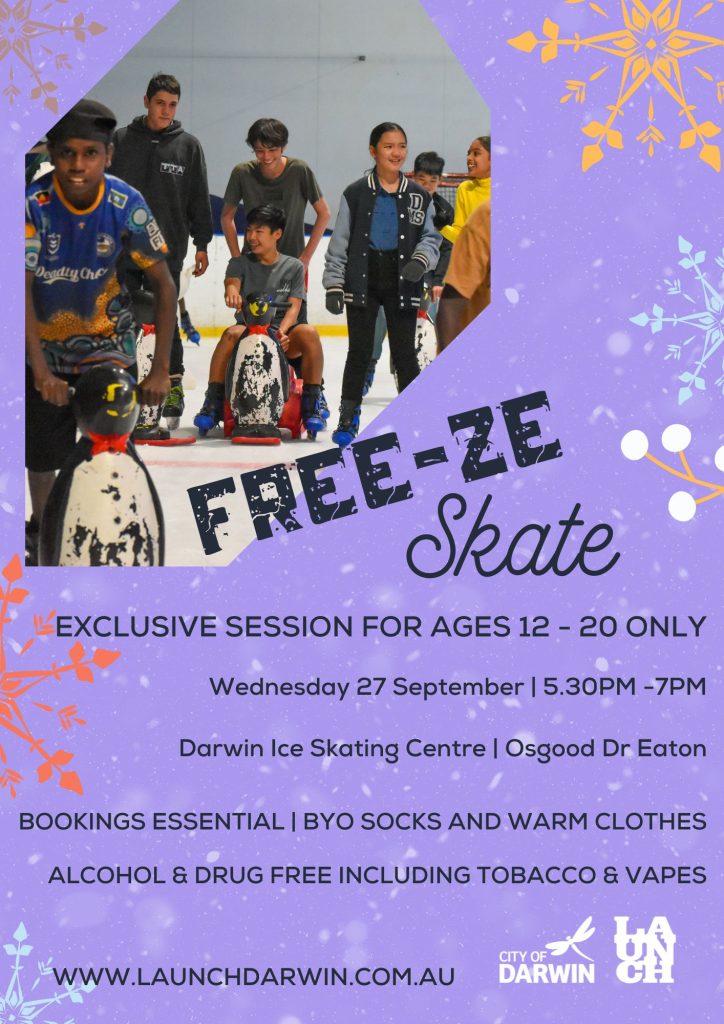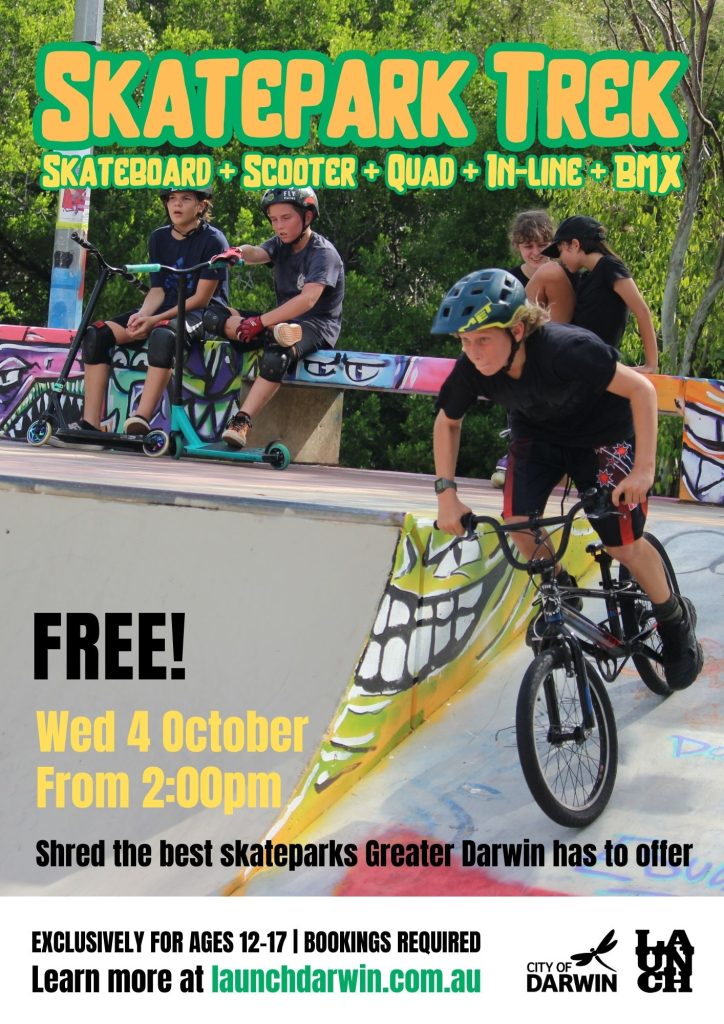 ---