Biennial Musical Production
MacKillop Catholic College has a tradition of producing a musical theatre production every two years. Our musicals have garnered a strong reputation in the community for their notable production value and ambitious choices of challenging material. Past productions are listed below. In addition to our major productions, our Drama students do regular smaller performances several times throughout the year.
See the Arts Department staff in D Block if you are interested in performing in or otherwise being involved in upcoming productions.
2022: TBA
2020: Wicked – The Untold Story of the Witches of Oz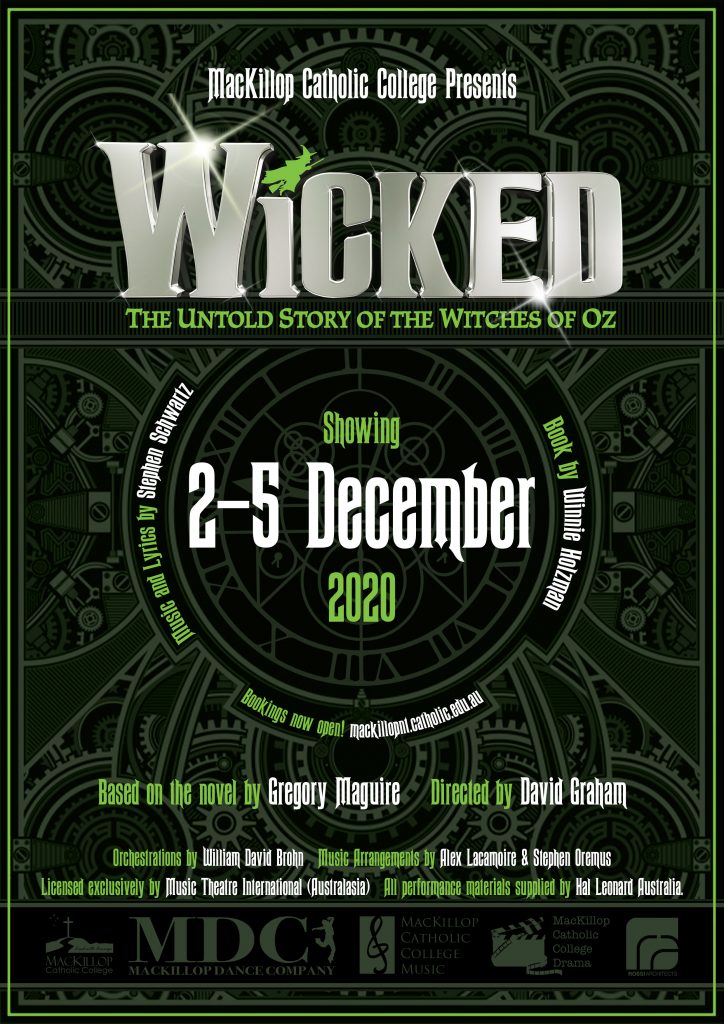 2018: 42nd Street
2016: Cruisin'