Term 1 Week 4 – 23rd February 2022
From the Principal
Next week is Ash Wednesday, the beginning of the Lenten season. In an imitation of Jesus, who fasted for forty day and forty nights in the desert, Catholics enter a period of forty days in the lead up to Easter, where the faithful closely examine their relationship to God and to others. On Ash Wednesday, as well as Good Friday, Catholics who have completed their 18th year and who are under the age of 60 are required to fast and to abstain from meat. Catholics over the age of 14 abstain from meat only. The word Lent comes from the old English word 'lencten', which means springtime or spring. For Catholics, the season of Lent serves as a period of "spring cleaning" for the soul. On Ash Wednesday, the College will have the liturgy of the 'Distribution of the Ashes'. Students will receive on their foreheads ashes, in the sign of the Cross. One of the prescribed sayings that is traditionally recited by the person distributing the ashes is, "Remember, you are dust and to dust you shall return".  In other words, we are reminded through the symbol of the ashes that one day, we will be laid in the ground, or cremated, but also that this world is not the end, there is an eternal life waiting for us that we need to prepare for. I invite you to join me over the next week, in preparation for Ash Wednesday and the season of Lent, in reflecting upon something in your life which may require a spring clean or even the healing power of God. I guess the question is, what is it in your life that you know in your heart God would like you to change or heal? That's what he wants. Remember God's mercy is infinite and his love unconditional. He says to us, "Fear not, for I am with you; be not dismayed, for I am your God; I will strengthen you, I will help you, I will uphold you with my righteous right hand." (Isaiah 41:10)
Lucas Hurley
Principal
---
From the Deputy Principal – Pastoral Care
Dear Families and Members of the College Community,
At MacKillop Catholic College we constantly seek to maintain a safe school and a positive learning environment that is inclusive of all students. The role of our Pastoral Care team is primarily to support our students during their school experience. For this to be a positive experience for students, teachers and families it is of ultimate importance that all families and staff are engaged in this process, working together in partnership with our families.
Weekly News 7-12
The College has introduced this year a weekly news update per year level 7-12. This communication will assist in strengthening and supporting College and family partnerships and will serve as a form of ongoing awareness and assists our families in planning ahead. If you are not receiving this communication, please email the relevant Year Coordinator. (Year 7 Pastoral Coordinator Craig Skinner, Year 8 Pastoral Coordinator Stella Wallis, Year 9 Pastoral Coordinator Mae Campbell-Emery, Year 10 Pastoral Coordinator Matthew Sharp, Year 11 Pastoral Coordinator Nathaniel Jackson, Year 12 Pastoral Coordinator Candice Slingerland).
Student Wellbeing and Pastoral Care
The College has a duty of care shared with Parents/Careers for each student and therefore parents should contact the office in cases of emergency rather than your child. Students must always report to the office with classroom teacher permission when sick for parents to be contacted. Students should not arrange for their parents to collect them via text message.
Uniform
Our uniform is a sign of our community, and all students are expected to support it and wear it with pride. Parents and staff are expected to monitor and maintain the correct wearing of the school uniform and insist on the maintenance of high standards of personal presentation. Correct formal shoes that are polished and maintained.
Mobile Phone Policy
Students are required to place their mobile phones on silent or turned off in their bags during the whole school day. Students are not permitted to use mobile phones during breaks.
Student Absence
Please contact the College either via the College website or a phone call to inform us of student absence.
Update Student Medical Health Plans/medication/Asthma Plans
A reminder to parents/carers to provide the College with updated medical and asthma plans for 2022.  If your child has asthma or requires other medications please supply Ventolin, spacer and medications to the College office.
All medications will be stored in the College office.  Please provide us with a copy of your child's Asthma Plan, Allergic Reactions Plan and Anaphylaxis Plan for the current year.
Holy Season of Lent 2022
In preparation for Lent 2022, Pope Francis has released his annual message, reflecting on St Paul's epistle to the Galatians: 'Let us not grow tired of doing good, for in due time we shall reap our harvest, if we do not give up' (6:9-10).
'Lent invites us to conversion', Pope Francis wrote, 'to a change in mindset, so that life's truth and beauty may be found not so much in possessing as in giving, not so much in accumulating as in sharing and sowing goodness.'
Wishing you a grace-filled Lent.
Yours in Christ,
John Mannah
Deputy Principal – Pastoral Care
Bell Times
In 2022 we have moved to a new daily timetable format
8:00am – Supervision begins
8:20am – Warning Bell
8:25am – 8:40am – Home Form, assembly prayer organisation
8:40am – 9:40am – Period 1
9:45am – 10:45am – Period 2
10:45am – 11:10am – Morning Tea
11:10am – Warning Bell
11:15am – 12:15am – Period 3
12:20am – 1:20pm – Period 4
1:20pm – 1:50pm – Lunch
1:50pm – Warning Bell
1:55pm – 2:55pm – Period 5 (Including meditation)
2:45pm – Early Bus
3:00pm – 5:15pm – Study in the Library (Monday to Thursday)
Our Values
---
Parish News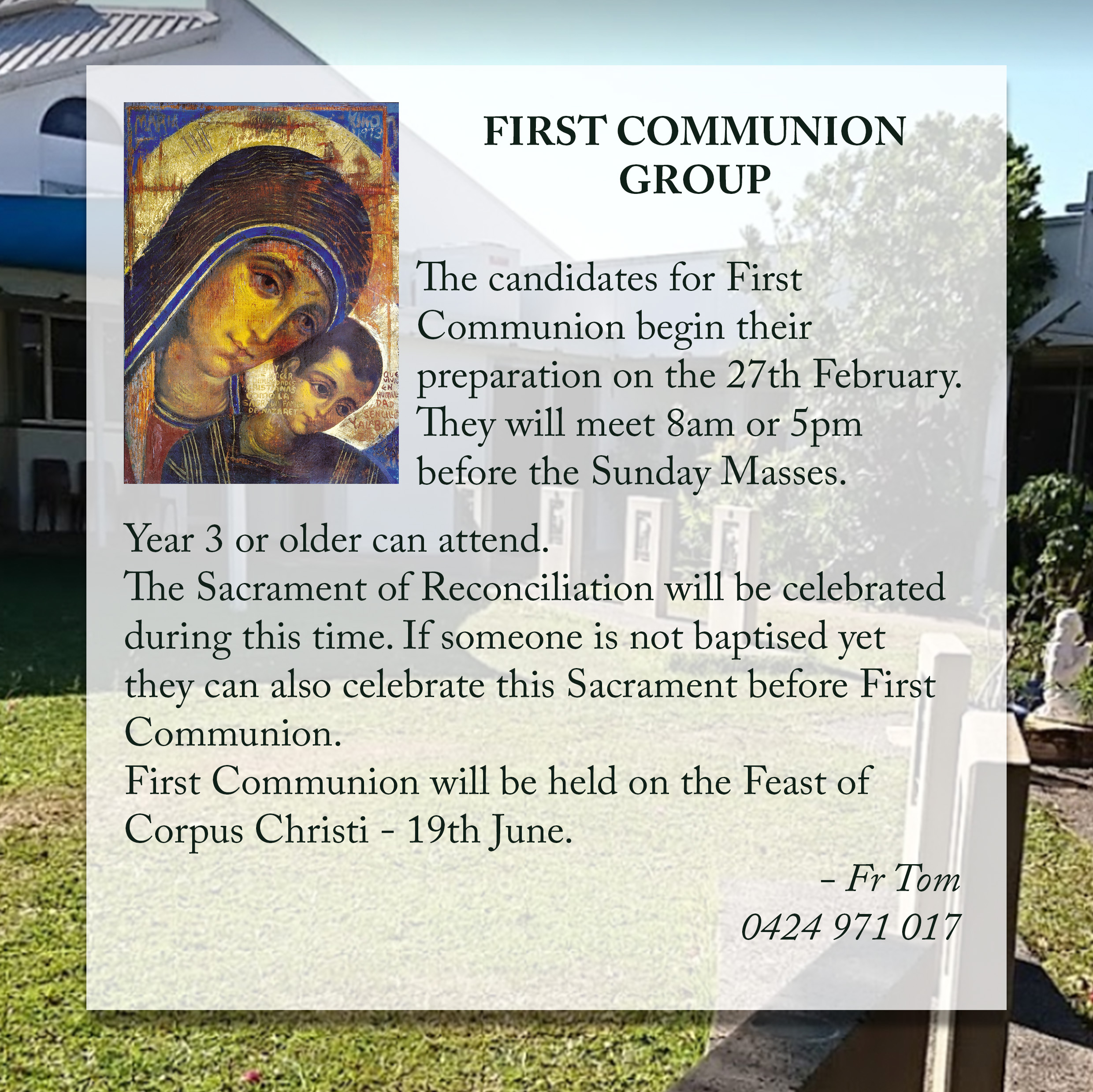 ---
From the Finance Department
Please be advised that schools fees for 2022 will be billed and sent out during week four this semester. Thank you to those families who have set up either direct debits or automatic payments to get the ball rolling – You are Awesome!!! If you would like to set one up please email finance and we will get a form to you asap. In terms of electives, these will NO LONGER be billed through the family accounts and will be paid for separately through a new online system we have set up – further details will be communicated soon. Finance would like to thank you all again for your understanding and patience with us over the past 6 months. We really appreciate it.
Kind regards,
Krissie Smith
Finance Officer – Families
---
From the Front Office
School Photos
Next week we have school photos! 😊
Monday 28th FEB – Middle Years, Library
Tuesday 1st MAR – Senior Years and Siblings, Library
We are expecting the Student photo forms to arrive before Thursday this week.
Forms to be returned on Monday 28th Feb.
Students Attire: Formal uniform, extra facial piercings removed, 1 set of studs only in ears & hair tied up neat and tidy.
Kind regards,
Kim Schofield
Office Manager
Middle Years Photo Schedule
| | |
| --- | --- |
| Time | Class or Group Name |
| 8:15 | STAFF |
| 8:45 | 7.1 Mr Robbie Butcher |
| 9:00 | 7.2 Mr Dale Bryan- Brown |
| 9:15 | 7.3 Miss Siobhan Clark |
| 9:30 | 7.4 Mr Ghan Karki |
| 9:45 | 8.1 Miss Claire Townley |
| 10:00 | 8.2 Miss Demcey Anderson |
| 10:15 | 8.3 Miss Ruby Sun |
| 10:30 | 8.4 Mr Rosan Dahl |
| 10:45 | RECESS |
| 11:15 | 8.5 Mr Alphonsus Tan |
| 11:30 | 8.6 Dr Ramya Ramamoorthi |
| 11:45 | 8.9 Eagle Group |
| 12:00 | 9.1 Miss Nagaela Hall |
| 12:15 | 9.2 Mr Adam Mulambya |
| 12:30 | 9.3 Mr Will Cheung |
| 1:00 | 9.4 Miss Belinda Pereira |
| 1:20 | LUNCH |
| 1:50 | 9.5 Michael Evans |
| 2:10 | 9.6 Miss Chloe Syme |
| 2:20 | 9.9 Eagle Group |
| 2:30 | Middle Years missed students |
Senior Years Photo Schedule
| | |
| --- | --- |
| Time | Class or Group Name |
| 8:15 | STAFF |
| 8:30 | 10.1 Mr Michael Cunningham |
| 8:45 | 10.2 Mr Mark Wilson |
| 9:00 | 10.3 Mrs Suman Choudry |
| 9:15 | 10.4 Miss Brittnay Dunk |
| 9:30 | 10.7 Eagle Group |
| 9:30 | 11.1 Mr Ben Shanahan |
| 9:45 | 11.2 Mrs Elisa Bradke |
| 10:00 | 11.3 Mr Tarrant Edward |
| 10:15 | 11.5 Eagle Group |
| 10:30 | 12.1 Mrs Rachel Griffin |
| 10:45 | RECESS |
| 11:15 | 12.2 Mrs Bee Khoo & Mr Gavin Nolan |
| 12:00 | 12.5 Eagle Group |
| 12:15 | Siblings / Family |
| 1:00 | TIDY UP |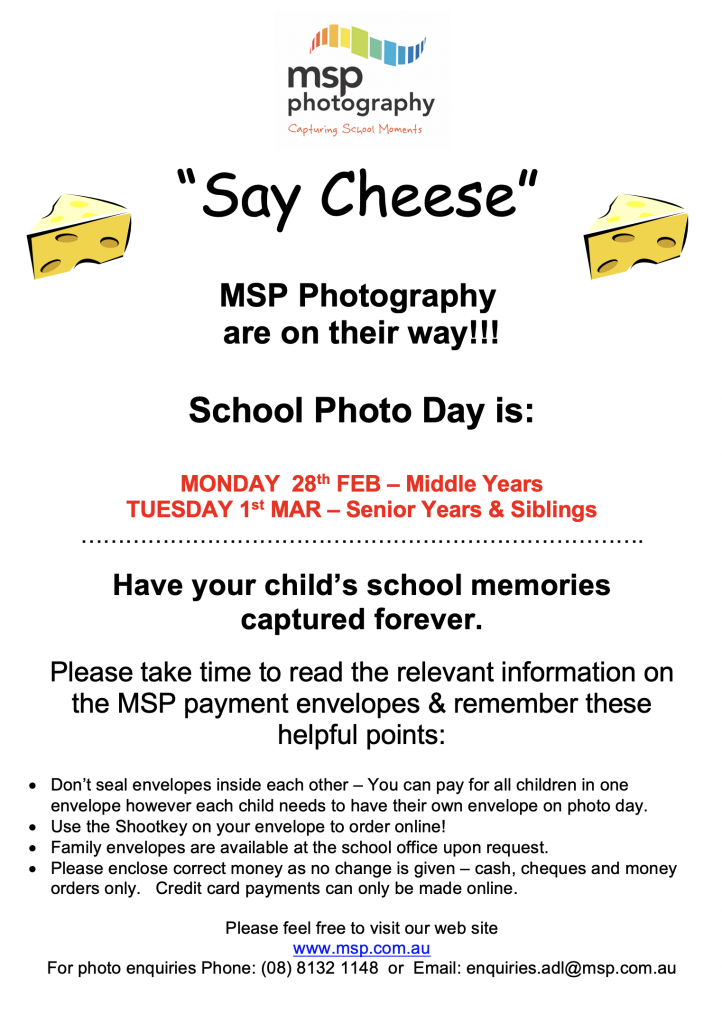 ---
Café News

Ice cream now available! Waffle cone with 1 scoop: $2.50, waffle cone or cup with 2 scoops: $3.50.
---
Extra Mile Fundraiser
Mr Skinner is doing "The Extra Mile" – a fundraiser for research into the prevention and treatment of cerebral palsy. Throughout March he will be riding his bike 500km to raise awareness of and improve the future for kids living with this condition. You can support him here: http://www.theextramile.org.au/fundraisers/craigskinner/virtual-cycle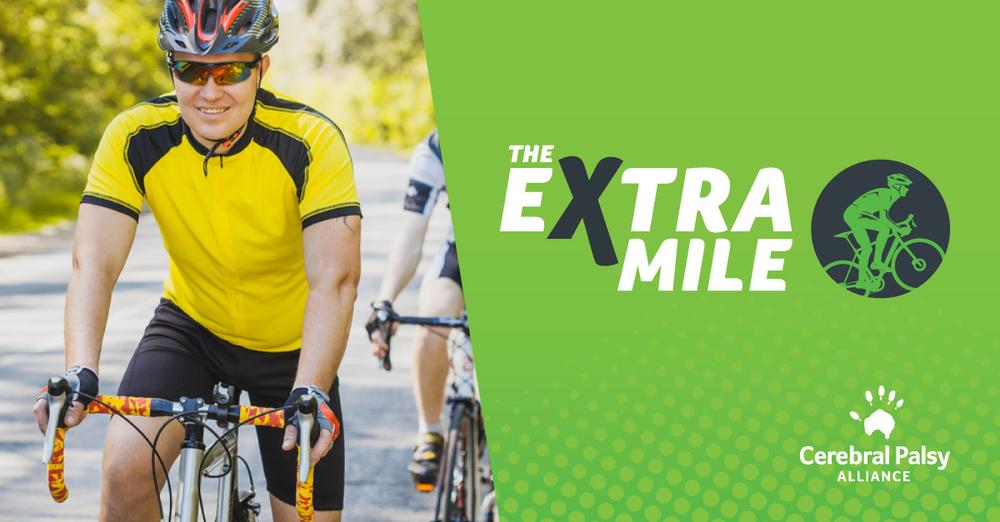 ---
Bombing of Darwin and Dr Lewis Book Launch
Dr Tom Lewis OAM, who taught at MacKillop but has this year relocated to Canberra to be a full-time author, recently launched a new book for young people based on the Darwin Bombing. The book titled Australia Remembers: The Bombing of Darwin 1942, was launched at the Darwin Aviation Museum on Thursday 17 February. A special guest speaker Flight Lieutenant Brian Winspear AM, spoke of his experiences, as one of the few living survivors of the first air raid attack on Australia. We congratulate Tom on his latest publication.
Kind regards,
Shirley Donnelly
College Librarian
---
Year 12 News
The 2022 year 12 students and staff have a second opportunity to order a polo shirt or jersey which the student working group designed in 2021. These commemorative shirts can be worn by students on Monday in lieu of formal shirts if they so wish. The students have until Friday 4th March to complete their order. No further orders will be taken after this time. Staff, year 12 students and families need to log in and complete their own sizing, name, and payment details. Nicknames can be selected for the polo shirts (with teacher final approval) and surnames will be on the back of all Jersey's.  To order please follow this link https://shop.reformclothing.com/join/gd1126 If you need further help please see Mrs Griffen for details.
---
Arts News
Sign up for MacKillop music lessons here!
---
Eagle Group News
The Gifted and Talented Program 2022
Students in the Eagles program for the Gifted and Talented students in 2022 will access educational resources developed by LogicMills that are designed to enhance their cognitive skills and improve academic outcomes. The aim of the program is to promote lifelong learning through problem-solving, decision-making, interpersonal skills and communication skills.
The LogicMills program is a sequence of experiential learning activities. Students are actively engaged in adapting, managing, planning and reflecting on their analytical thinking skills. International research has confirmed that the academic performance of students in subjects such as English, Science and Maths has improved dramatically.
The LogicMills program, successfully fulfills a range of learning outcomes that will enable students to:  
Apply analytical skills across all academic subjects.
Develop the confidence to ask questions that clarify learning.
Present academic ideas based on reason and logic.
Develop excellent communication skills
Appreciate that learning is fun.
The LogicMills program builds on a wide range of learning activities developed by Dr Tom Lewis in the Eagles program since 2018. Students understand that playing chess, designing solar cars and flying drones can provide meaningful learning that can also be fun.
LogicMills will be implemented in the Eagles – Gifted and Talented Program will commence in Semester 1. I would like to acknowledge the fantastic work of our Eagles staff: Shane Clifford, Jane Marshall and Sharon Forsyth. The Principal of MacKillop Catholic College, Lucas Hurley believes the LogicMills learning methodology can be applied as a whole school curriculum initiative that fosters 21st century skills.
Mitch Musulin
Gifted and Talented Coordinator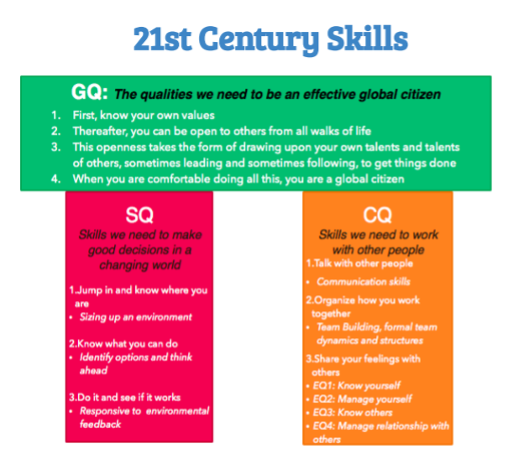 ---
Saints News
---
Sport News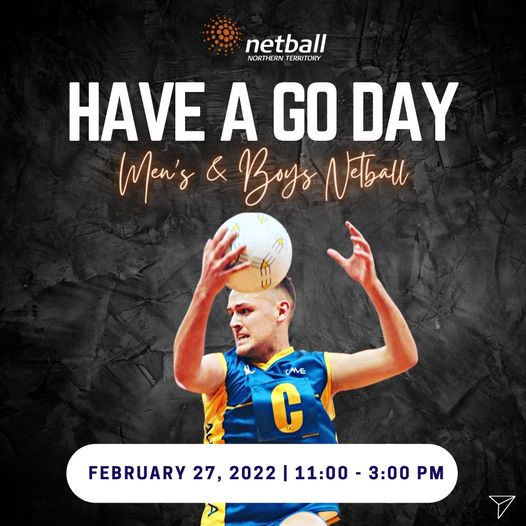 ---
Community News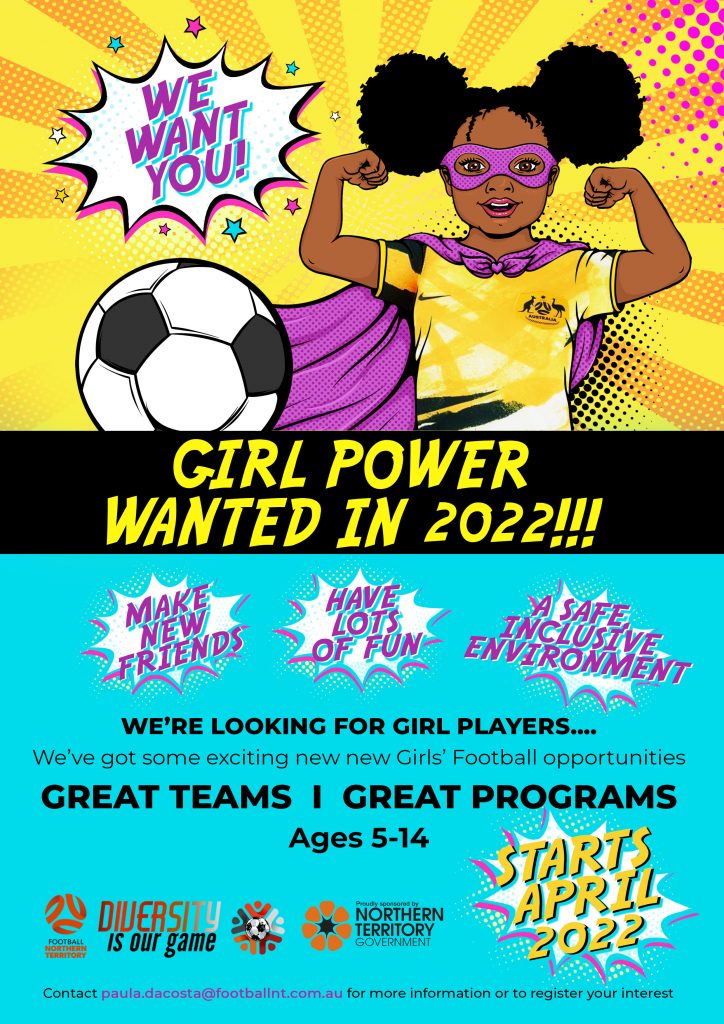 ---