Term 5 Week 5 – 9th November 2022
They are the ones who will rise. (Luke 20:36)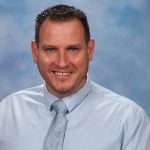 Last week we celebrated a whole school Mass for the intention of All Souls Day. In last Sunday's Gospel, we are told that "the dead will rise" (Luke 20:35, 37). In this passage, the Sadducees initially present Jesus with a very simplistic notion of what heaven is like. The Sadducees, who do not believe in the resurrection of the dead, entertain the idea in their questioning of Jesus, that heaven as just an extension of the way we live our life here on earth. When Jesus was hanging on the cross, the 'good thief' asks him to remember him when he enters into his kingdom. Jesus responds, "this day you will be with me in paradise", Luke 23:43.  St Paul tells us when speaking of heaven that, "no eye has seen, nor ear heard, nor the heart of man conceived, what God has prepared for those who love him," 1 Corinthians 2:9. While Jesus provides us with only a small glimpse of the resurrected life, he leaves no doubt that heaven exists. The Catechism teaches us that heaven is for, "Those who die in God's grace and friendship and are perfectly purified live for ever with Christ. They are like God for ever, for they "see him as he is," face to face" (CCC 1023). The Catechism goes on in addressing the souls in purgatory, "All who die in God's grace and friendship, but still imperfectly purified, are indeed assured of their eternal salvation; but after death they undergo purification, so as to achieve the holiness necessary to enter the joy of heaven" (CCC 1030). Let us therefore continue to pray for our loved ones who have gone before us, that they may enter this place of paradise, where they'll be in a state of perfect joy forever and ever. Amen.
---
Hot100FM Apple for the Teacher Finalists
Congratulations Mr Edwards, Mrs Clark, Mrs Griffen, Mrs Clifford, Ms Slingerland and Mrs Anderson on being nominated in the search for the Top End's favourite teacher. To cast your vote for your favourite teacher, go to hot100fm.com.au/win/apple-for-the-teacher-2022 by the 18th November. The winning teacher gets an iMac for themselves, a Harvey Norman goodie bag for the whole class, and a disco for the whole school. Well done to these teachers.

---
Do You Want to Build a Snowman?
The front office staff will be creating a magical winter wonderland and need your help to create a magical white Christmas theme in the office!
We are also in search of donations for Christmas decorations! anything from Tinsel, cotton wool and Christmas wrapping would be muchly appreciated.
We will chose 1 winner for the most creative-festive-little snowman!
Please see the lovely ladies at the office for a copy of your snowman to get started.
The winner will be announced Week 9!

---
Café News

Place your canteen orders online with Spriggy Schools We are excited to announce the introduction of a new online lunch ordering system called Spriggy Schools. Spriggy Schools will make lunch orders more convenient for both families and the canteen. Steps to get started:
Go to www.spriggyschools.com.au to register and download the app.
Add a profile for each of your children, making sure you select MacKillop Catholic College and your child's class.
Start placing lunch orders! You can place orders up to X weeks in advance.
If you have any questions, please contact Spriggy Schools via their website. Spriggy Schools is backed by Spriggy.com.au, a digital pocket money app designed to help parents improve the financial literacy skills of their children.
---
Arts News
Young Musician of the Year
Congratulations to the winners of Senior Young Musician of the Year 2022:
Percussion Section:
(No First place)
2nd Place- Zoe Grant
3rd Place- Temperance Camm
Guitar Section:
1st Place- Tanner Hann
2nd Place-  Jah-Ryse Godinho Dos Reis
3rd Place- Jenneffer Krohn
Voice Section:
1st Place: Felicity Lamberton
2nd Place: Jah-Ryse Godinho Dos Reis
3rd Place: Thomas Wright
Highly Commended: Chrisma Samson
Piano Section:
1st Place: Joshua Benson
2nd Place: Zoe Benson
3rd Place: Jah-Ryse Godinho Dos Reis
Woodwind/ Brass Section:
(No First Place)
2nd Place: Caitlyn Fry
3rd Place: Isaac St Clair
Highly Commended: Dakota Simpson
Orchestral Strings Section:
(No First Place)
2nd Place: Isaac Johnstone
3rd Place: Ava Lans
Highly Commended: Isla De Soza
Ensemble/ Group Section:
1st Place: Jah-Ryse Godinho Do Reis and Felicity Lamberton
2nd Place: MacKillop Catholic College Guitar Ensemble
3rd Place: Thomas Wright and Oliver Port
Championship Section:
1st Place: Jah-Ryse Godinho Dos Reis
2nd Place: Tanner Hann
3rd Place: Koby Hill
Highly Commended: Felicity Lamberton
And the overall Young Musician of The Year for 2022 is Jah- Ryse Godinho Dos Reis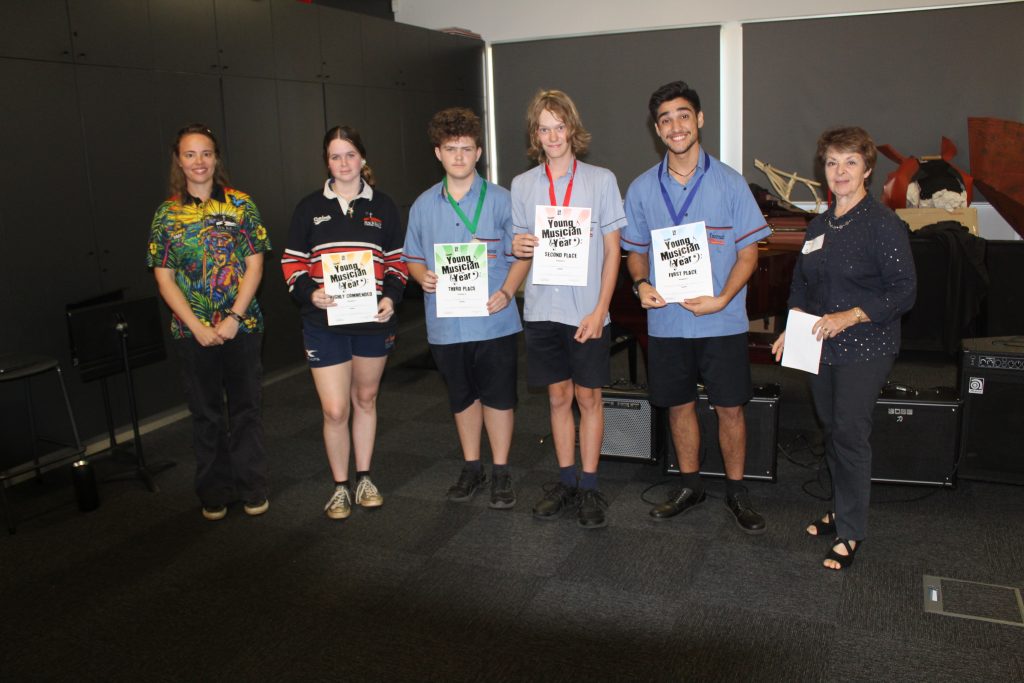 Arts Week S2 2022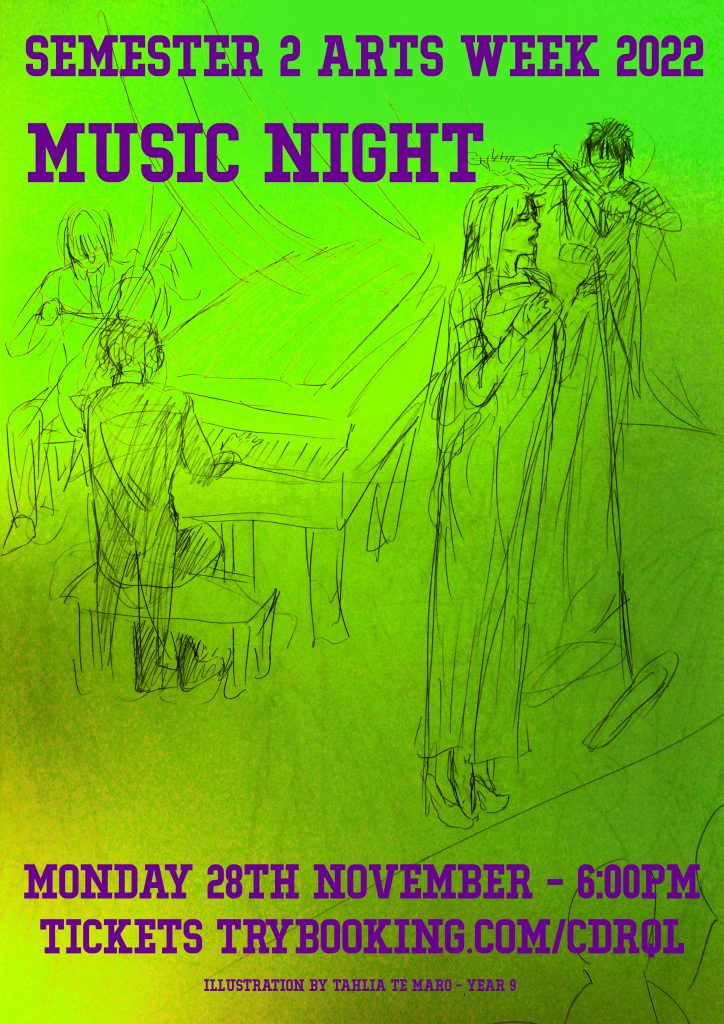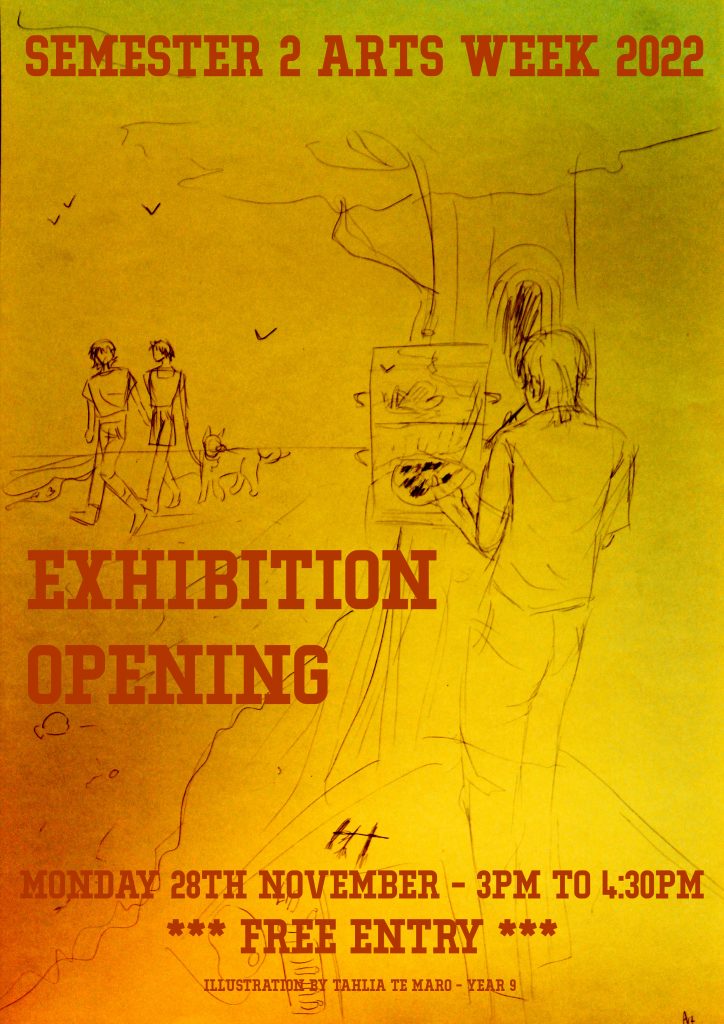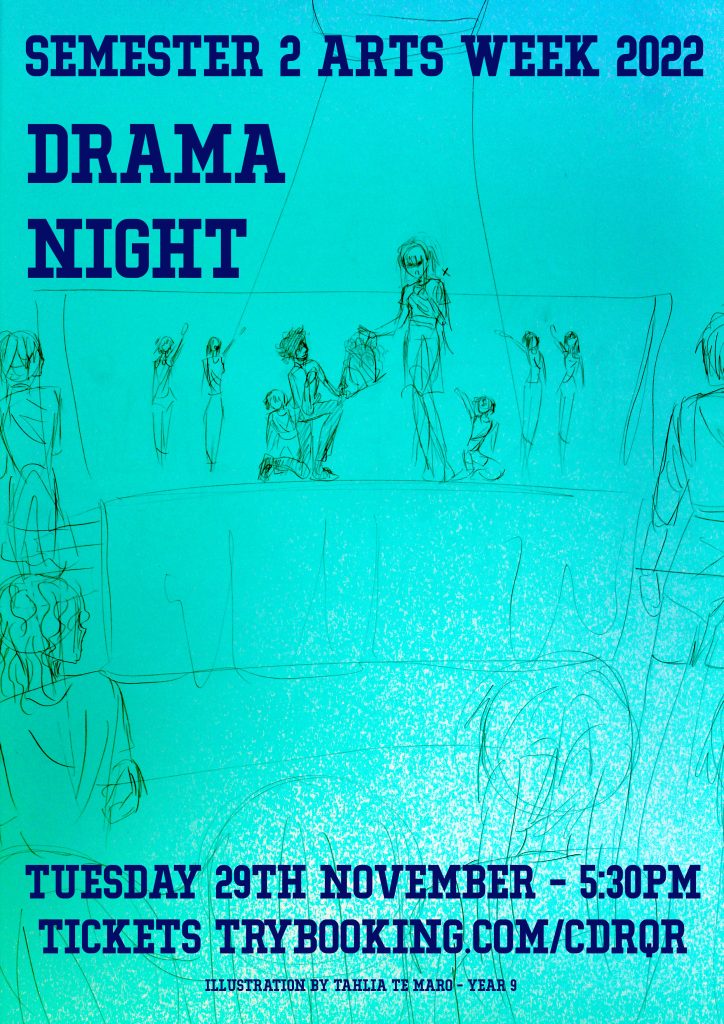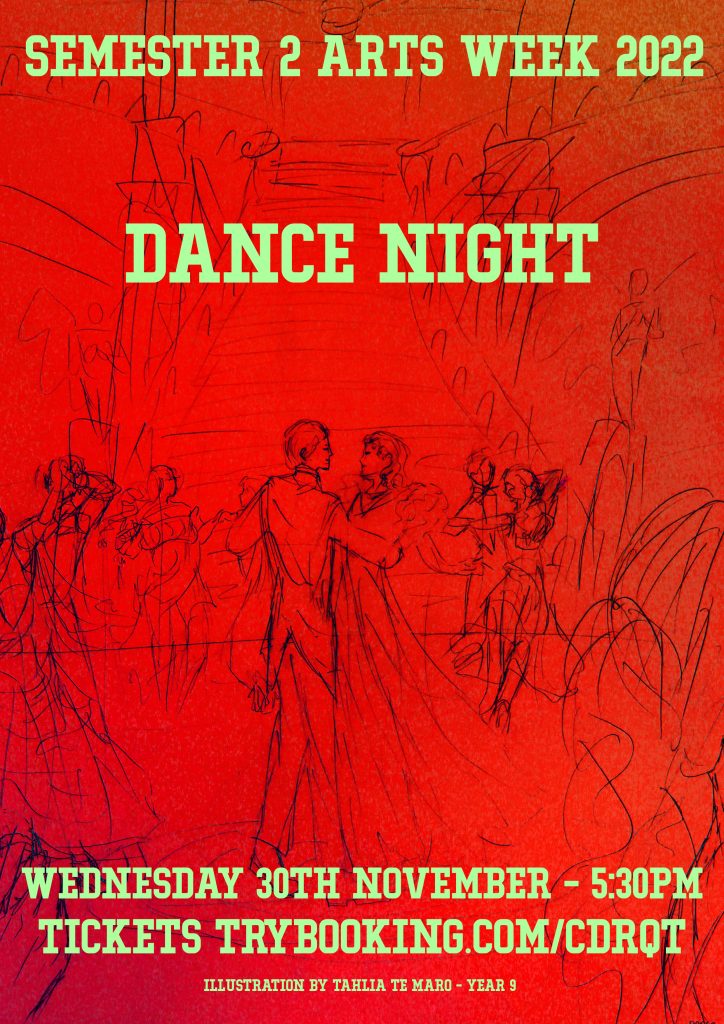 ---
Languages News
Mandarin Language Immersion Day On the 21st of October 2022 (Friday), eight years eight students and another two years seven students participated in the Mandarin Language Immersion Day held by the Chinese Language Teacher Association NT. Students joined in various language problems solving and physical challenges. They showed great teamwork and applied their learned language in class to complete each challenge. They had a great day and enjoyed the events.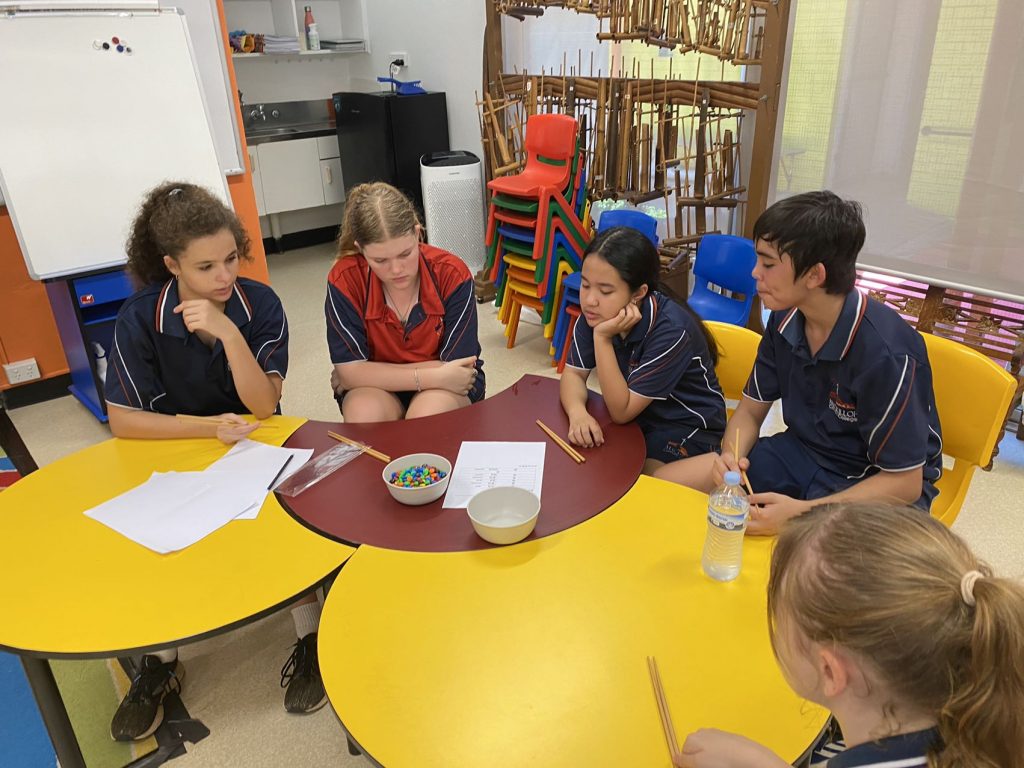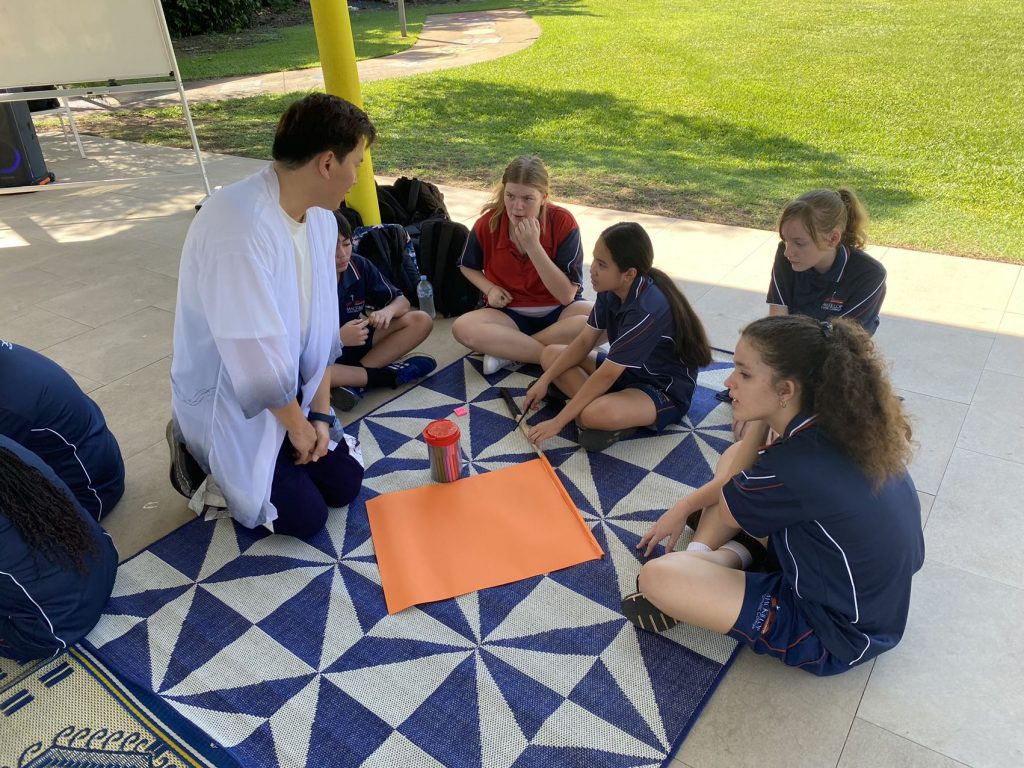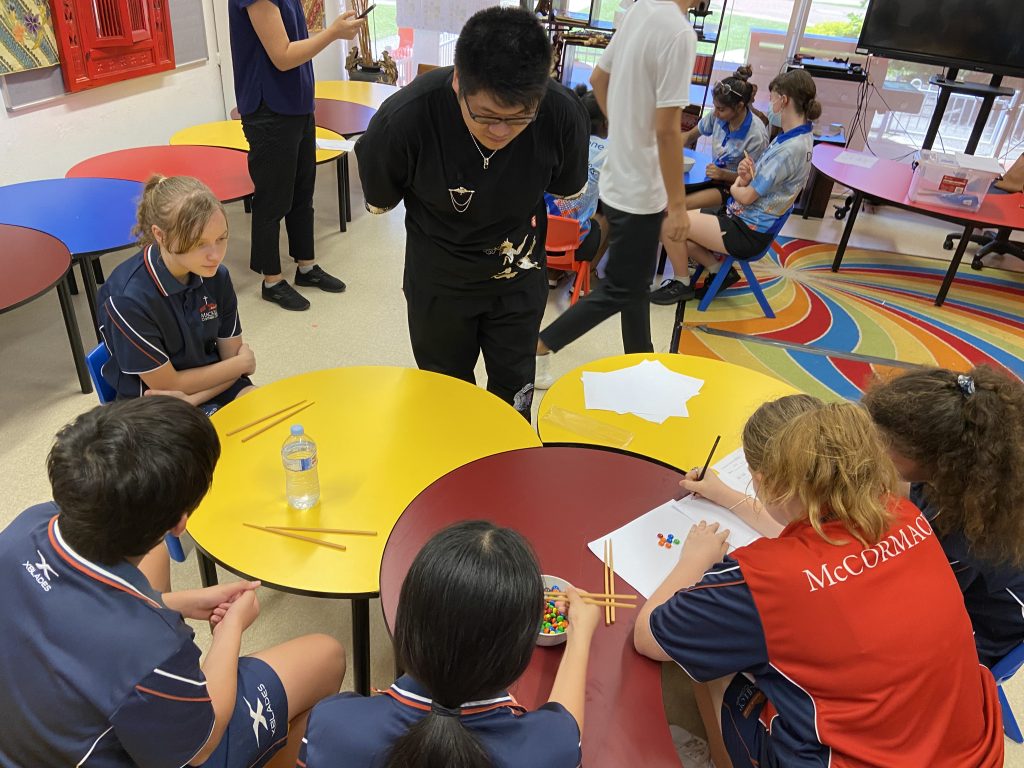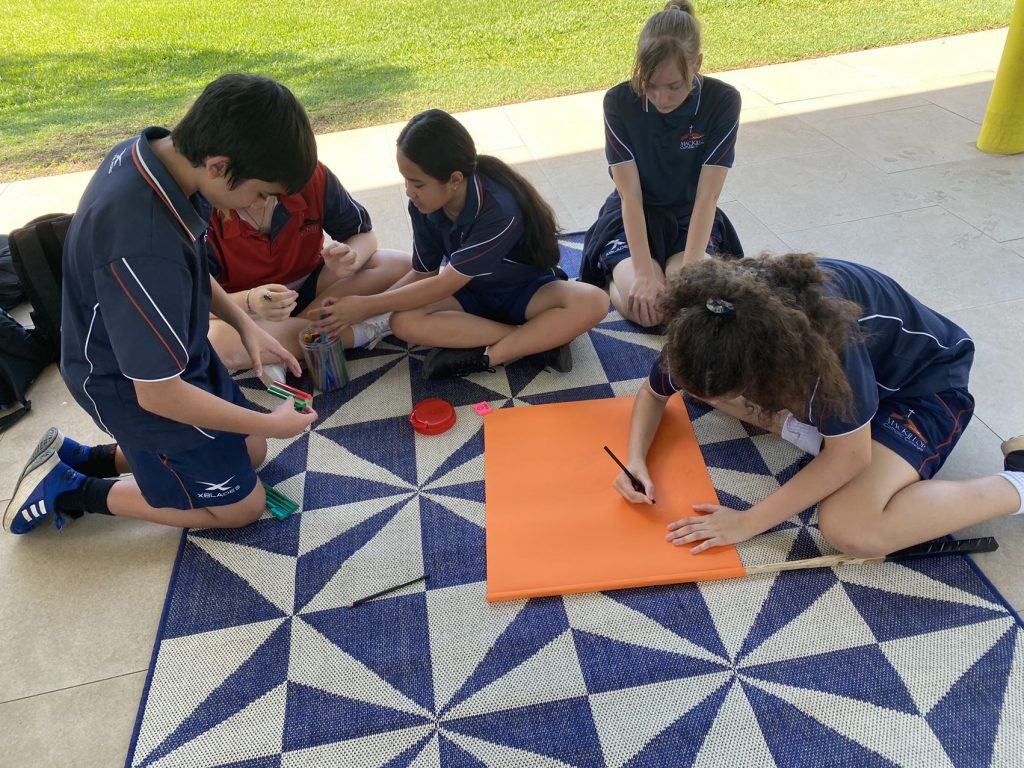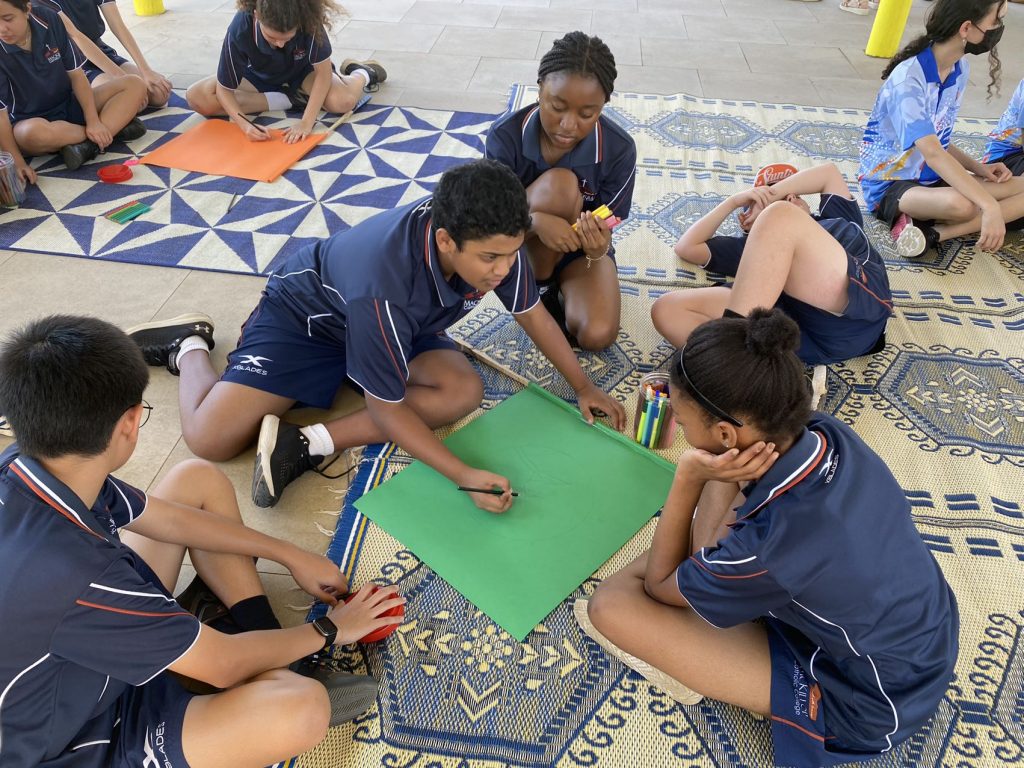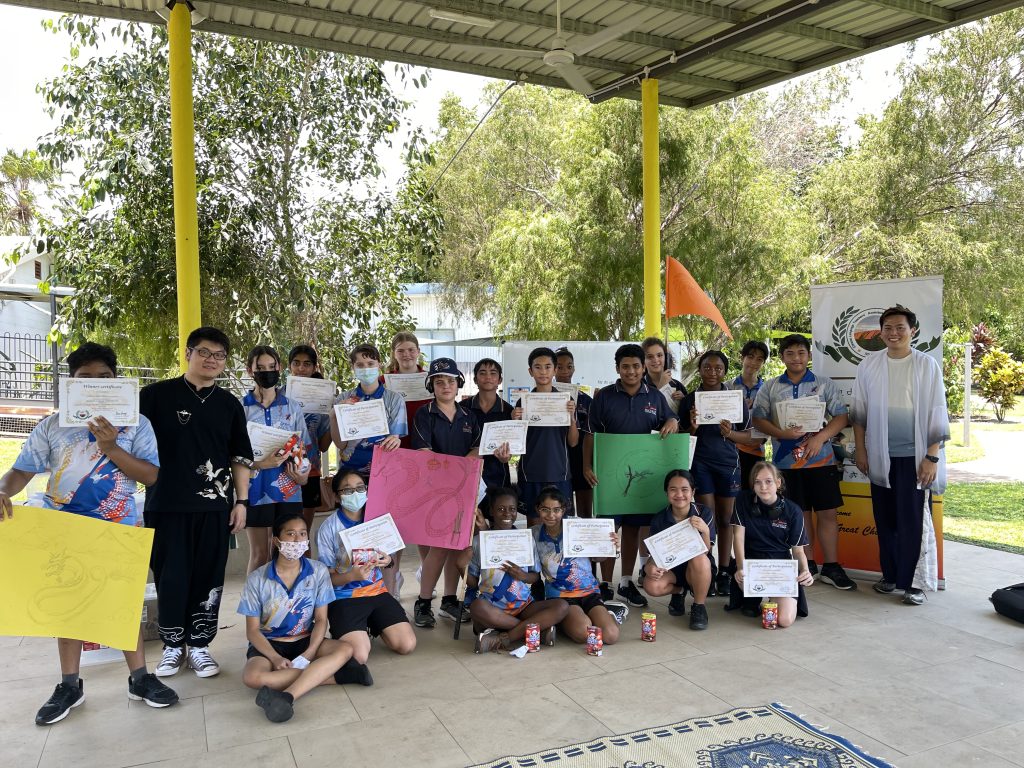 ---
Saints News
Saints are Back for Rugby Union Season 2022-2023  The MacKillop Saints Rugby Union Club is proud to announce that they will be back for this season's NTRU club Rugby Union competition, with up to 4 teams representing our sporting community across the boys and girls under 14s and 16s divisions. The action kicked off last Friday night at Rugby Park, Mararra for both our boys teams, with our girls teams both getting an extra week's holidays having landed the bye for Round 1. This season, Director of Rugby, Mr Matthew Sharp, will coach both boys teams, and 2021-2022 premiership winning coach, Mr Robbie Butcher, will be back to spearhead the girls' title defence. The under 16 Boys opened our club's season at 8.10pm on Field 1 against competition heavyweights, the Casaurina Cougars. Mr Sharp said that the Cougars are always a tough challenge no matter what grade they participate in and that he was expecting a great opening round game between the two sides. Mr Sharp delivered this team announcement to his players on Wednesday night, after training –
David Stevens
Nathaniel Brown
Trent Harvey
Manu Carter (club debut)
Matthew Neuman
Alfred Walker
Nathan O'Sullivan (club debut)
Marley Carter (club debut)
Jack Yewsang
Ryan S (vc)
Jarayl Clayton (club debut)
Koen Hughes ©
TBA
Jordan Kirkham-Chandler (club debut)
Max Antella (club debut)
Interchange (no particular order) – Curtis Guttwoltz, Lachlan Coble, Noah Ferguson (club debut), Nash White (club debut), Campbell Stolberg, Cohen Patch (club debut) Injured – William McCallum (2 weeks)   In total, 9 players made their official Saints club Rugby Union debuts in this competition and will be looking to make strong performances. Manu and Marley Carter are two such debutants, having arrived from NSW, and had big impacts at the Hottest 7s earlier this month. Other names to keep an eye on include Nathan O'Sullivan – a handy all round player who has been training well, and Curtis Guttwoltz, who makes his Saints return after a couple of year spent out elsewhere in the wilderness. Meanwhile, the Saints welcomed back Max Antella and Jordan Kirkham-Chandler, who were mainstays in our junior school league teams, back under our Saints sporting banner. Our under 14s Boys kicked off their campaign at 8.20pm on NTRU Field 2 in a local derby of sorts against the Swampdogs. The under 14s team are still chasing a few extra players to round out the squad so any interested players are invited to make contact. All supporters and fans are invited to come down and cheer on out Saints!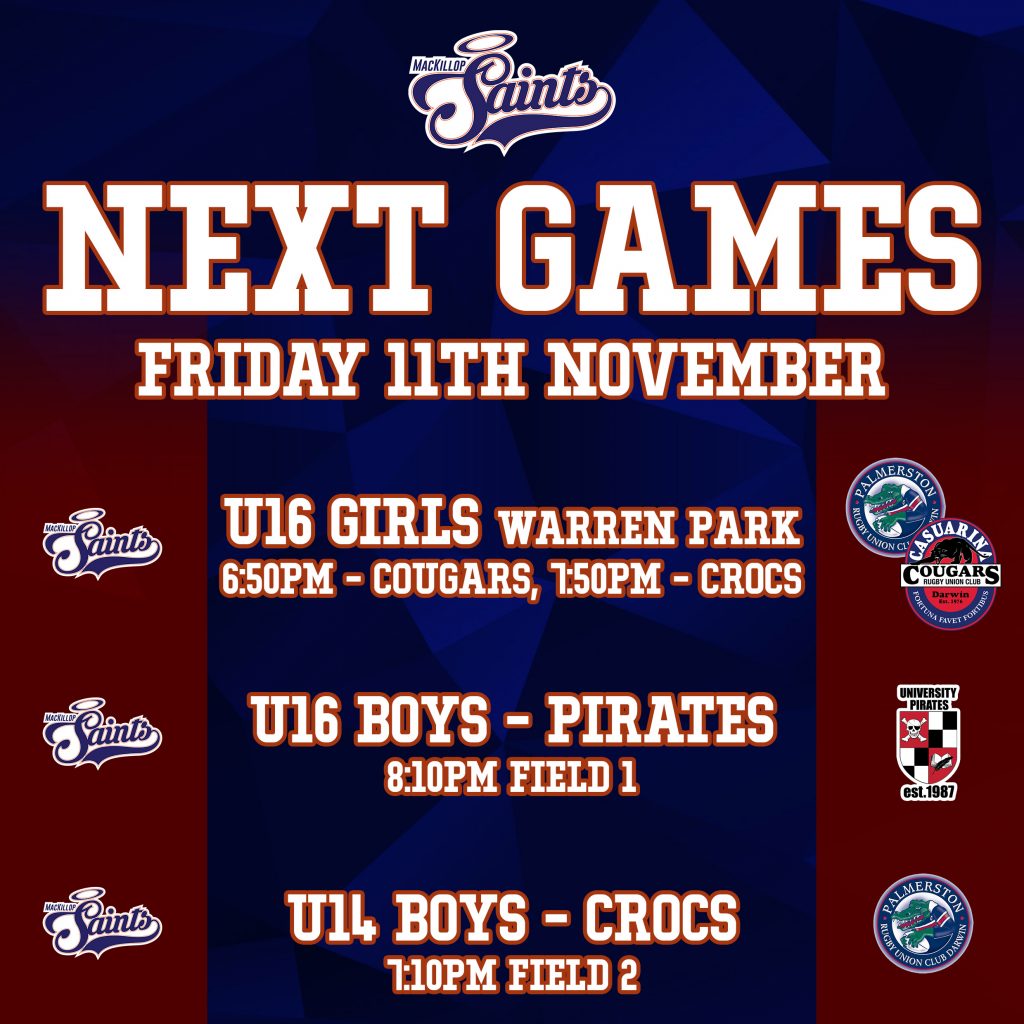 ---
Uniforms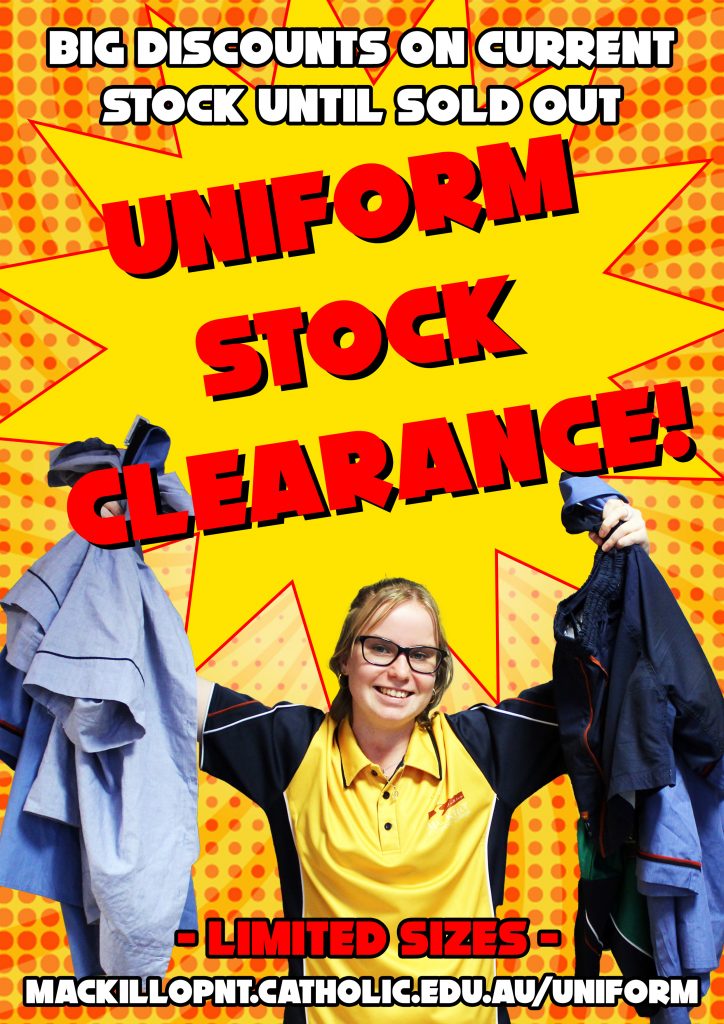 Everything is now $10!
---
Awards Events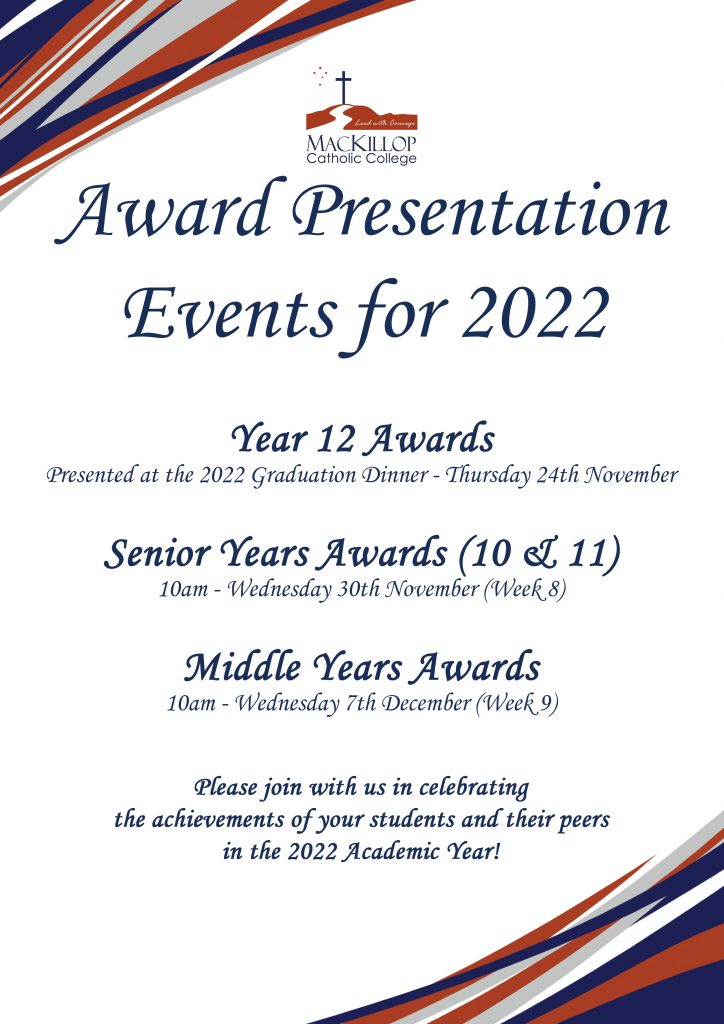 ---
Year 12 News
---
Community News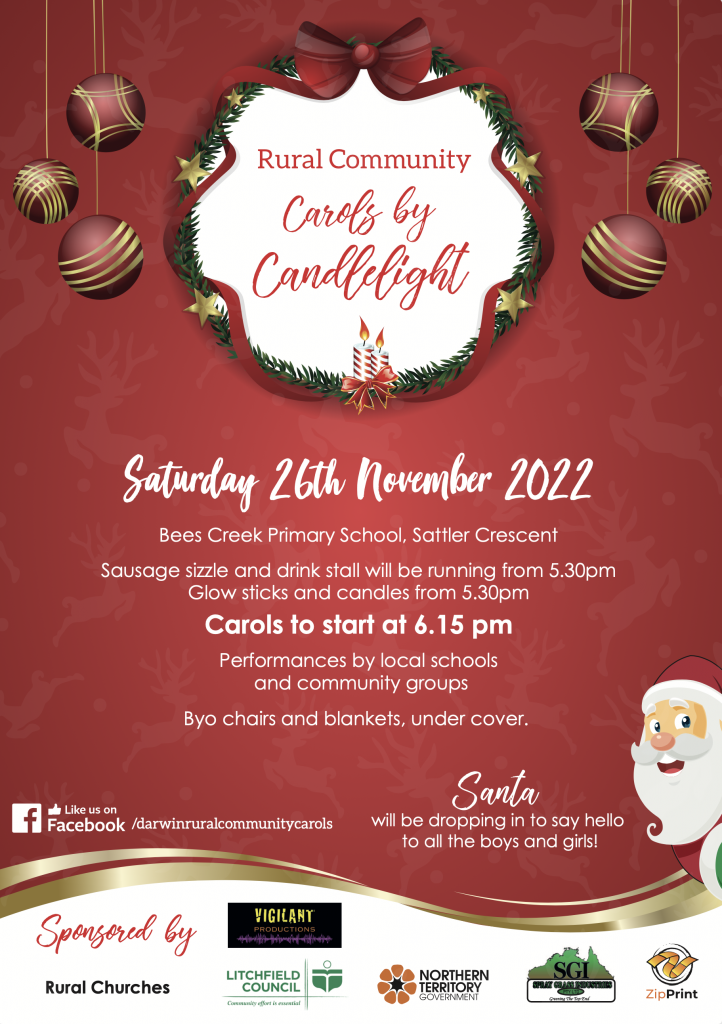 ---