Term 3 Week 5 – 17th August 2022
From the Principal
The Solemnity of the Assumption
This week (15 August) the Church celebrated the Solemnity of the Assumption of the Blessed Virgin Mary.
The dogma of the Assumption has its basis in the Christian belief of the 'Resurrection of the Body'. The belief that when Christ returns in his glory, commonly referred to as the 'Second Coming', God will refashion our bodies in a resurrected state of perfection and reunite them with our souls in heaven.
Since it has been revealed through the Church's sacred tradition that Mary was conceived free from original sin, the dogma more formally known as the 'Immaculate Conception', she was spared the earthly death ordinary human beings endure, and was taken body and soul into heaven.
The Catechism of the Catholic Church teaches "The Most Blessed Virgin Mary, when the course of her earthly life was completed, was taken up body and soul into the glory of heaven, where she already shares in the glory of her Son's resurrection, anticipating the resurrection of all members of his Body." (CCC 974)
Therefore, we can never doubt the efficacy of Mary's prayers before the throne of her son, Jesus. Like all good sons, Jesus cannot deny the request of his mother; and this is precisely why Jesus changed the water into wine at the wedding feast at Cana, Mary said, "do whatever he tells you" (John 2:5) and Jesus, who is God, obeyed his mother.
Mary assumed into heaven, pray for us.
Lucas Hurley
Principal
---
Catholic Identity News

MacKillop Feast Day
On our feast day, students were bussed to the St Mary Star of the Sea Cathedral to celebrate 10 years of MacKillop Catholic College, and three student baptisms. These three students had been preparing for the last few months with our Youth Ministry Team. After mass, the rest of the day was spent back at the College doing fun activities and enjoying food from local food vans.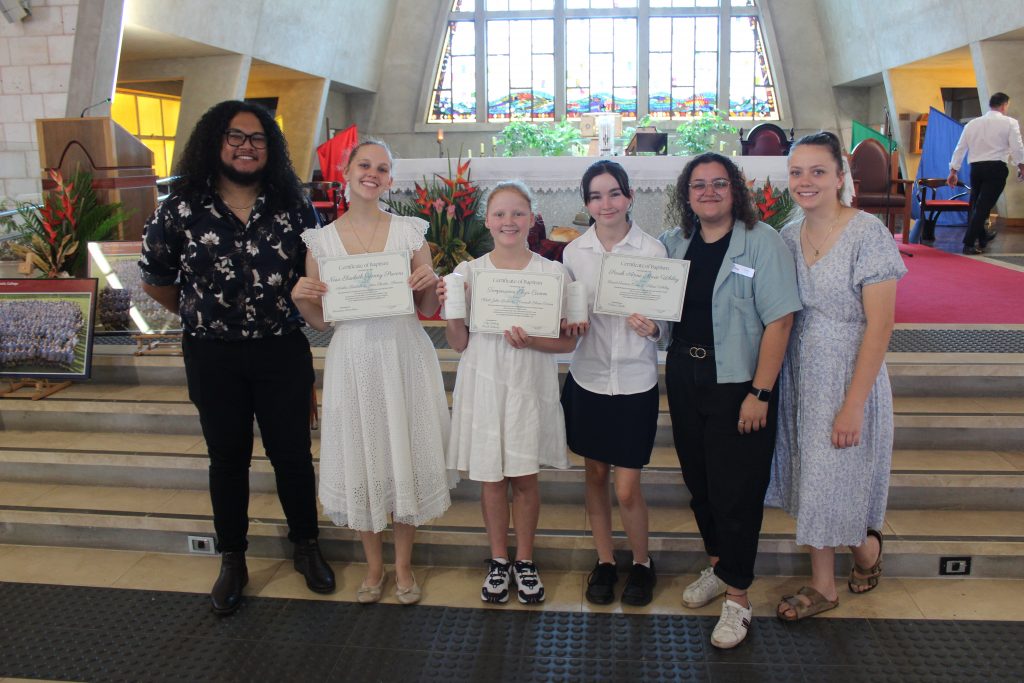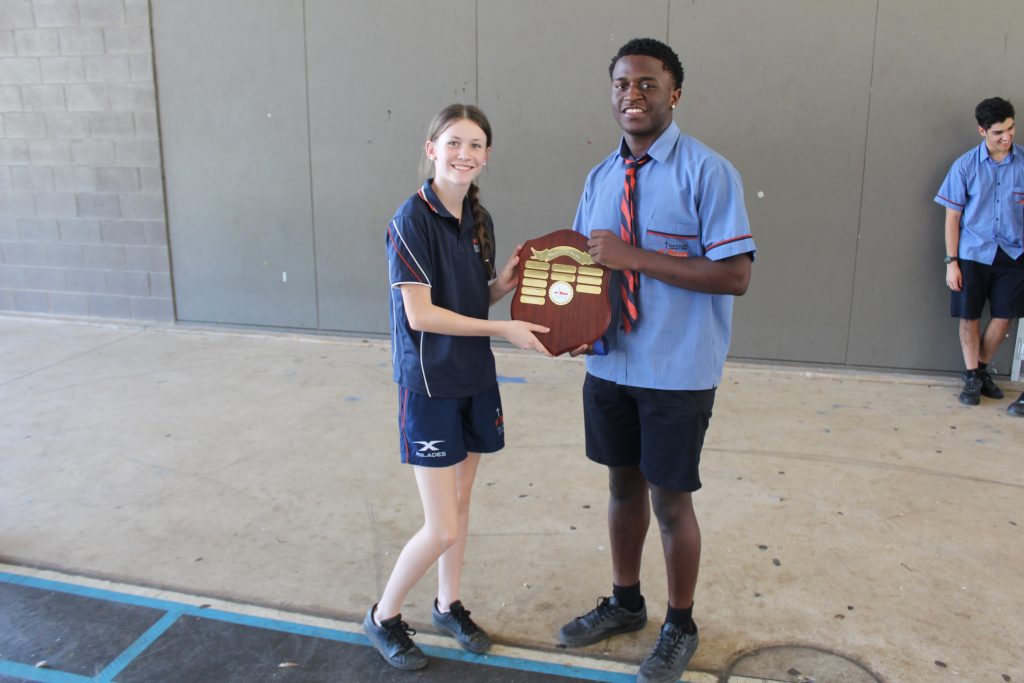 ---
Finance News
Hello families, thank you to all of you who are set up with payment plans. As we are over half way through the school year it is important to contact finance in regard to getting a payment plan set up so you are not left with a big bill come the end of year. Regular payments of fees also helps with the colleges cashflow – to ensure that we can supply the necessary resources for the students. If you  need any assistance please contact the finance office – finance.mackillop@nt.catholic.edu.au.
MacKillop Finance Team
---
Curriculum Team News
Student and Parent Community Survey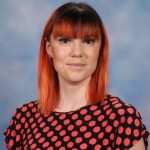 Dear Families,
We are halfway through Term 3 and time is moving along so quickly. As such, the Curriculum Team are gearing up and starting our organisation for the 2023 school year. This means a couple of things for you and your children.
Firstly, as we are always looking for ways to improve how we operate as a College and to improve the experience that your children have, we have sent out a Student Satisfaction Survey and a Parent Satisfaction Survey to your email addresses. Thank you to all the families and students who have completed these already. This survey will close on Friday 26th August, so you have until then to have your voice heard.
Parent Survey: Parent Satisfaction Survey
Student Survey: Student Satisfaction Survey
Secondly, PAT testing will occur in Week 6 for students in Year 7, 8, 9, 10. These tests will take place in English, Maths and Science (there will be no Science Test in Year 10). The tests themselves are relatively short and we are going to start using this data to place students in classes that are at their academic levels for 2023. Students will be required to bring their charged laptop each day along with their 'can do' attitude in Week 6 to classes in preparation for these tests.
Thirdly, Subject Selection for 2023 will be taking place in the coming weeks. We will send out more information about this as we get closer, so you as a family can make some informed decisions.
If you have any questions, please do not hesitate to get in contact with The Curriculum Team surrounding these matters.
Kind regards,
Candice Slingerland
Middle Years Curriculum Coordinator
---
Arts News
Music News
Stage 1 Music students have a test in Week 7.
Young Musician of the Year is in Week 10. There is a $100 prize for the overall champion. Any student can enter to perform. They don't have to study music with us.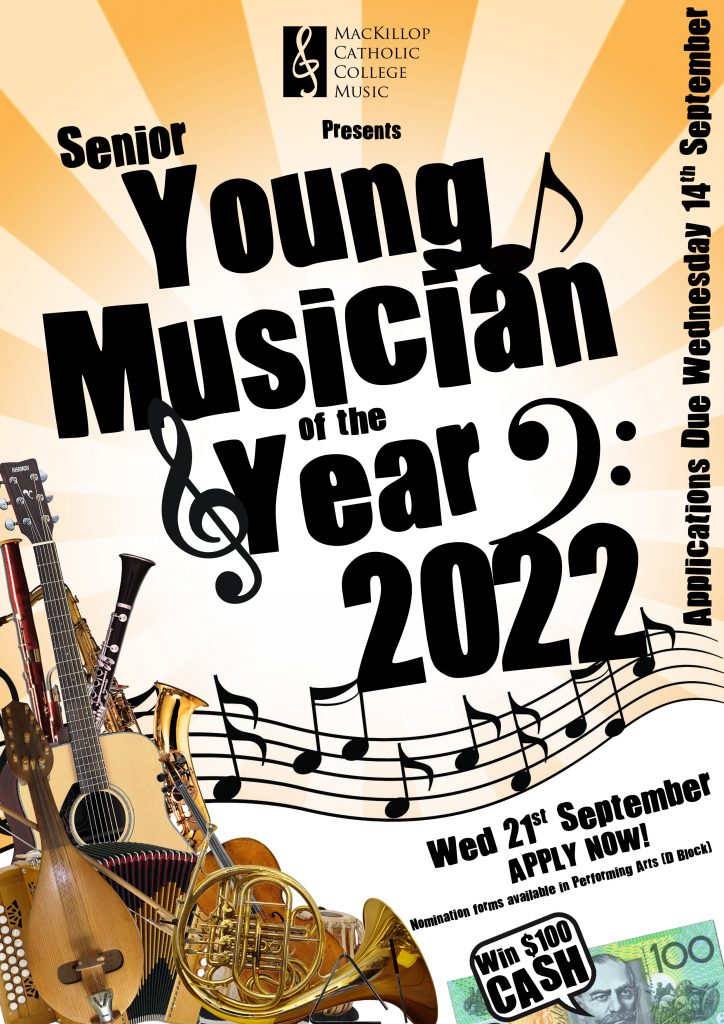 MacKillop's Got Talent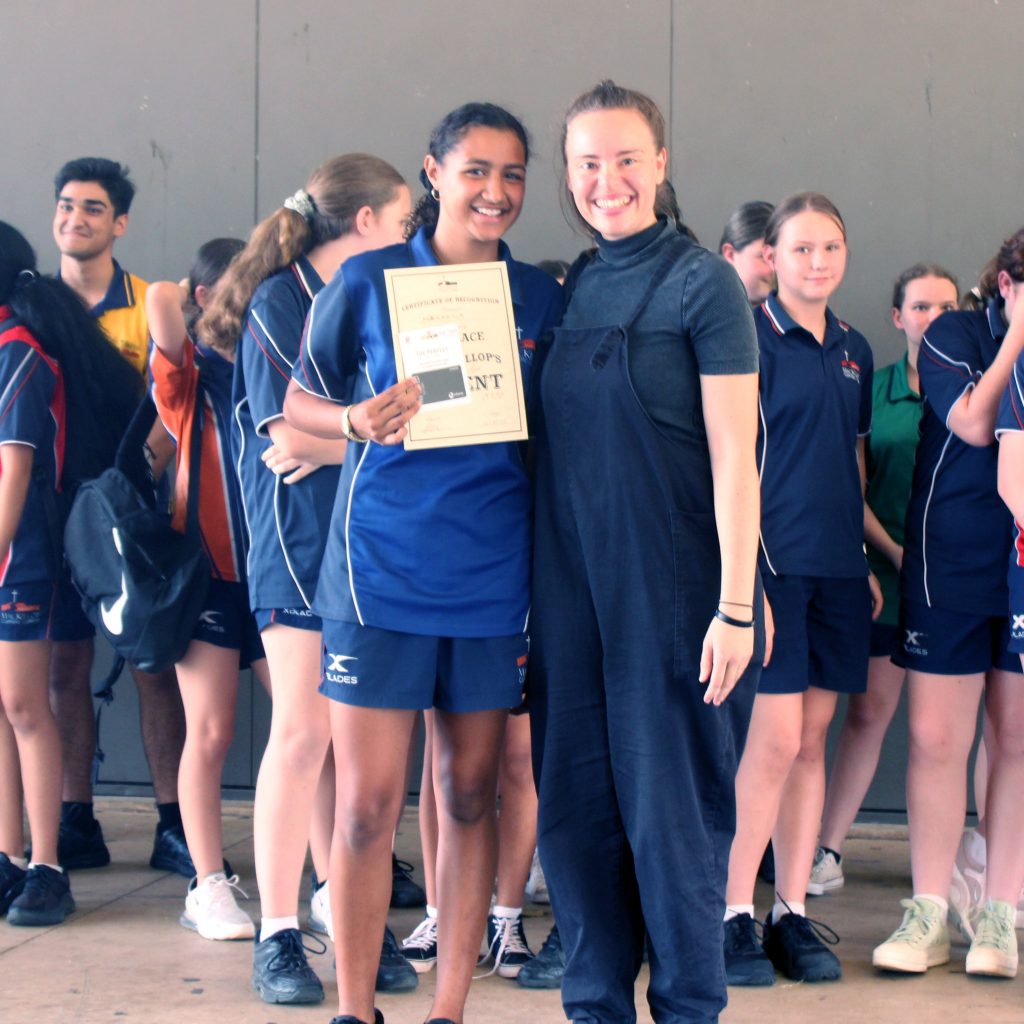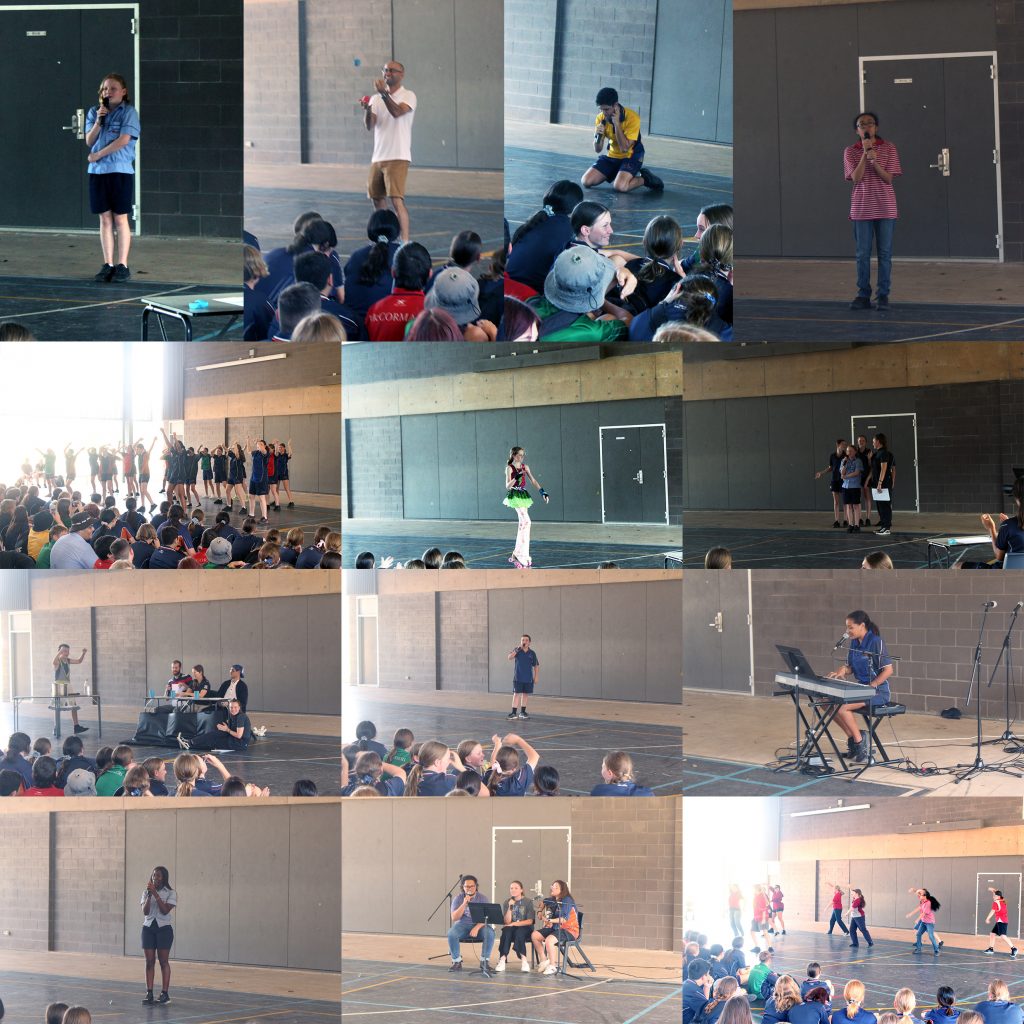 Evolution Dance Competition Champions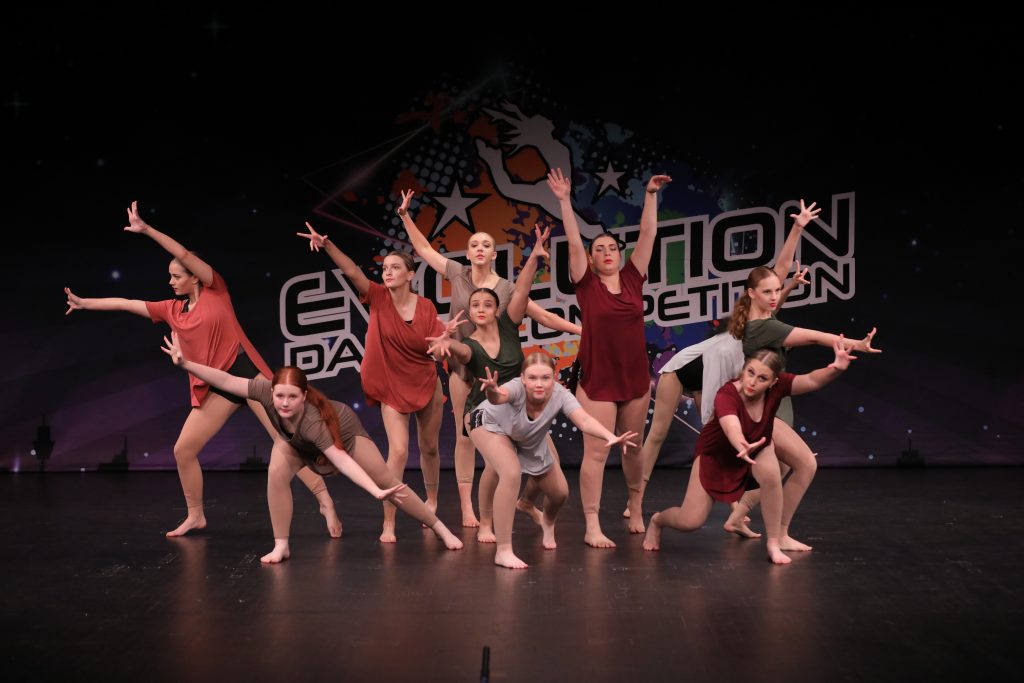 ---
English News
Hi all,
As the subject matter in our Year 9 text this term is quite sensitive to many members of our community, could the following please be added to our next college newsletter, Year 9 weekly news and adapted to be read through in our Year 9 English classes this week.
Year 9 English News
This term, Year 9 English students will be studying the novel Follow the Rabbit Proof Fence by Doris (Nugi Garimara) Pilkington and comparing it to the film adaptation by Phillip Noyce. We understand that for many members of our Indigenous community this subject matter (Stolen Generation and Eugenics) can ignite the wounds of intergenerational trauma.  Please know that the AIEW team, Pastoral Care teachers, our Youth Ministers and our English teachers are there to support.  At MacKillop we feel that the benefits of all students being exposed to this story is important, not only as a history lesson in Australia's sad treatment of Aboriginal peoples, but also as a story of hope and determination. We ask that caregivers let us know if your child is experiencing and challenges with this text, and we can find ways to support them.
Kind regards,
Amanda Clifford
English Coordinator
---
Indigenous Community News
Last week we enjoyed a visit from award winning performer and Indigenous cultural advocate Ryka Ali and his grandmother Cindy.
Ryka Ali's heritage stems from the Wuthathi tribe of Shellburne Bay, Cape York and from the Torres Strait Islands. A winner in the Young, Black and Deadly Talent Quest (2003) he is a very proud ambassador for Australia's Indigenous youth. Ryka has performed at various festivals and cultural showcases around the world. Most recently he has been working with his grandmother Cindy, presenting Indigenous workshops in schools throughout Australia. Ryka has released a self-titled CD featuring hip-hop/urban sounds combined with the didgeridoo.
THE PERFORMANCE
Ryka's performance reveals the richness of the Aboriginal and Torres Strait Islands cultures. A presentation in two parts, reflecting both sides of his heritage, the show is entertaining, educational and participation is greatly encouraged. K-6: Beginning with the Torres Strait Islands, Ryka will perform an introductory dance then talk about the flag. The show includes participatory dances with the students and also presentations and explanations of various instruments, artifacts and costumes specific to the Islands. Ryka will then introduce the Aboriginal culture, 'painting up' with ochre (along with student volunteers) and explaining its importance and the significance of the designs. Once again Ryka will perform and teach native dances for audience participation. The flag will be discussed along with instruments pertinent to Aboriginal culture, especially the didgeridoo, ending with a demonstration of the extraordinary versatility of the didgeridoo.
VALUE FOR STUDENTS
Whatever the connection, our cultural identity provides a sense of belonging. For Indigenous Peoples their culture is the essence of who they are, who they belong to, where they come from, how they relate to one another. Culture is the accumulated teachings of ancestors.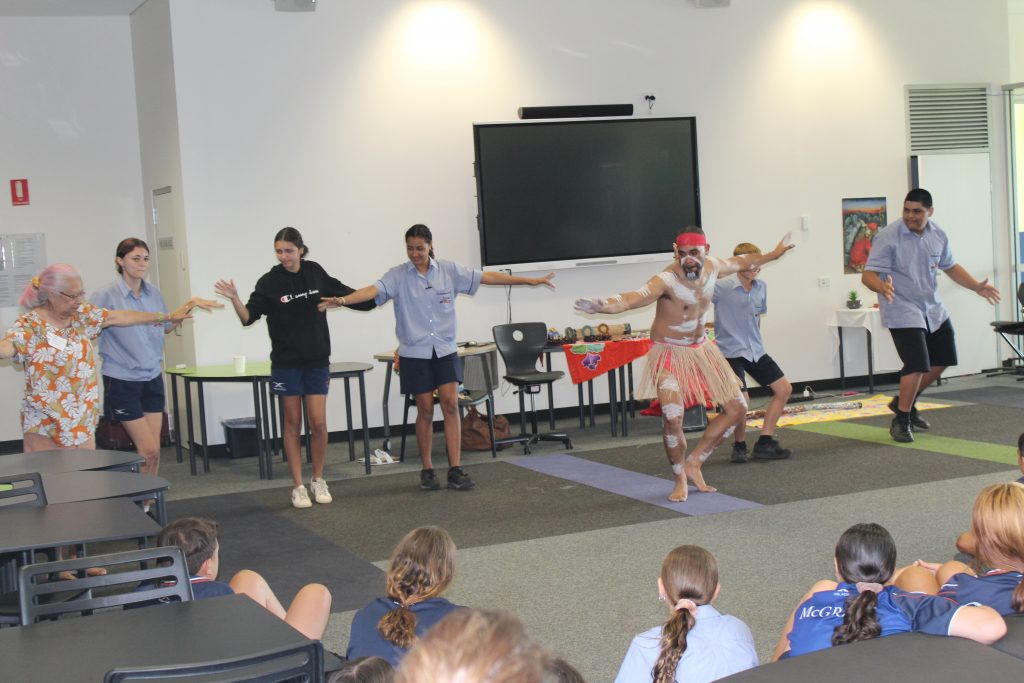 ---
Sport News
Sports Vouchers
Letter from Chief Minister Sport Voucher
Cross Country
---
Science News
Senior Chemistry – Organic Distillation
Science Week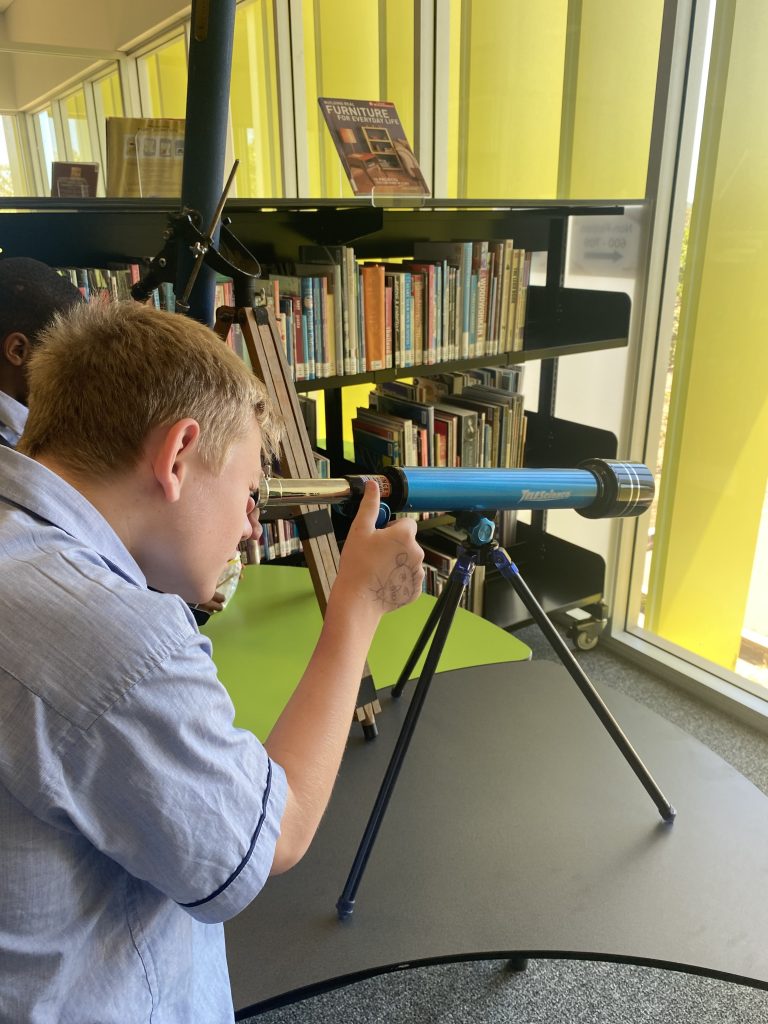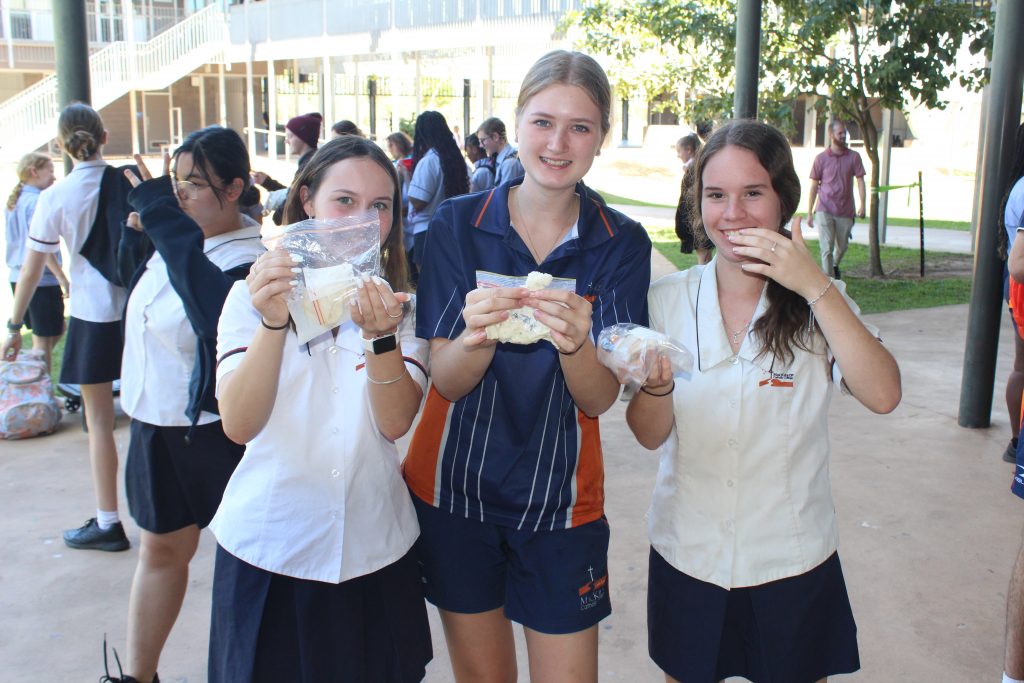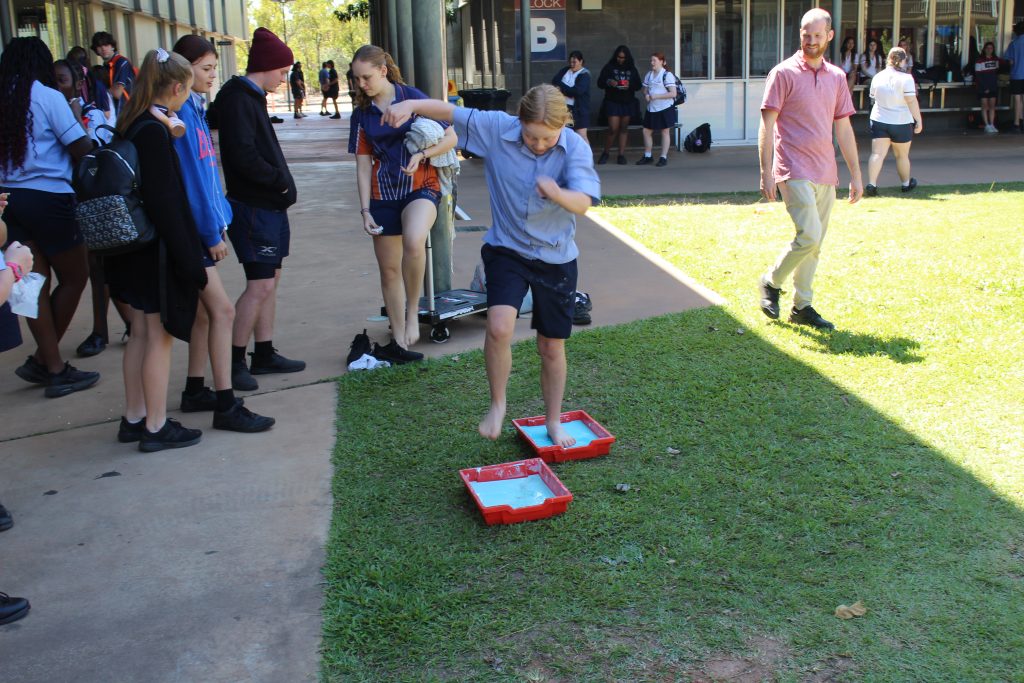 ---
Welcome to our new Italian Exchange Students
Year 12 News
---
Library News
---
Community News
Young Territory Author Award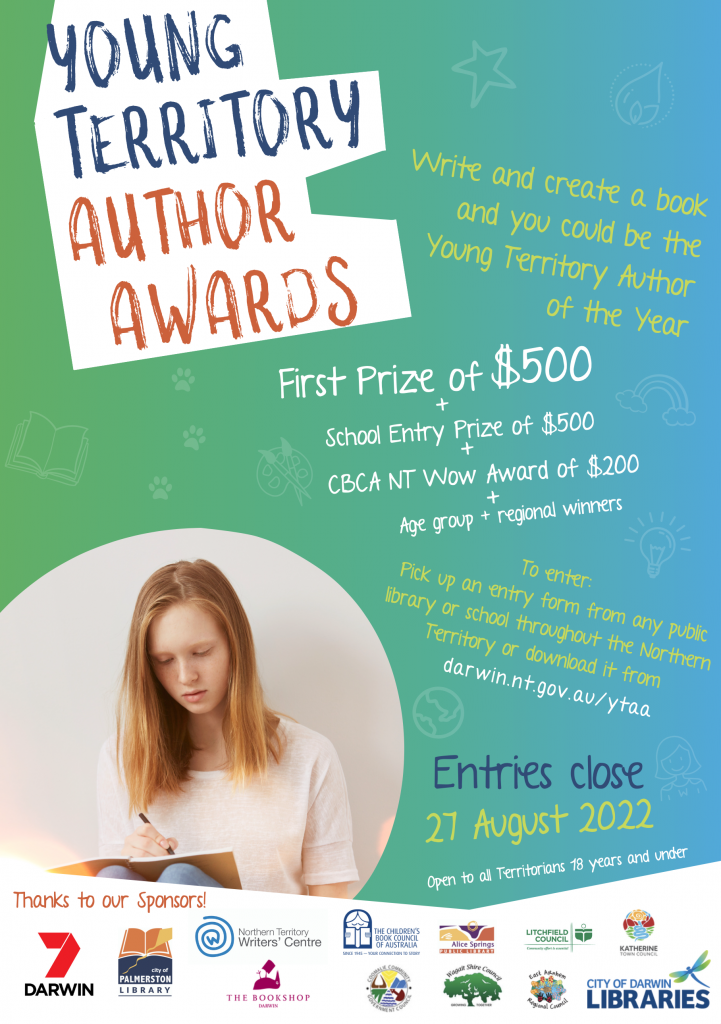 Minecraft Camp
Early Days Autism Workshop
---