Term 2 Week 10 – 22nd June 2022
From the Principal
In 13th century a priest by the name of Fr Peter was making a pilgrimage from Germany to Rome. Along the way, he visited the Italian town of Bolsena to celebrate his daily Mass. At this time, the priest was struggling with certain aspect of his faith and was having doubts about the teaching that during the Mass the bread and wine are literally transformed into the body and blood of Jesus; the Catholic doctrine properly known as transubstantiation. During the celebration of the Mass and while struggling with these doubts, the priest, whist reciting the prayer of consecration, noticed blood seeping from the consecrated host onto the corporal, the cloth which is placed on the altar under the bread and wine. The substance of the bread started to transform and by the time Fr Peter had said the prayers, it had become a piece of flesh, at which point, he wrapped it in the corporal.
Coincidentally the Pope at the time, Pope Urban IV happened to be in the nearby town of Orvieto. In haste, Fr. Peter ran to Orvieto where he presented the Pope with the blood-stained cloth. After a thorough investigation, Pope Urban pronounced this to be a Eucharistic miracle worthy of belief. The Pope went on to institute the Solemnity of Corpus Christi on the 19 June 1264AD, which the Catholic Church still commemorates. The relic can be viewed at the Cathedral of Orvieto, where it remains to this very today.
Curious? Look up online, 'Eucharistic Miracles', if you've never heard of these events they are quite fascinating.
Lucas Hurley
Principal

Pope Urban IV kneeling in front of the blood-stained cloth
---
Catholic Identity News

---
Pastoral Care News
Resilience Project
Today's presentation from The Resilience Project is all about Mindfulness. Mindfulness is our ability to be calm and present at any given moment. We practise this by slowing down and concentrating on one thing at a time. Thousands of studies have proven benefits include reduced stress, reduced rumination, increased memory, increased cognitive function and physical health benefits through improved immunity.
View Part 4 of the series here – Mindfulness https://theresilienceproject.com.au/parent-and-carer-hub/
Mindfulness can be practised through meditation, yoga, flow-states and daily activities such as cooking.
Source: UC Berkeley, Greater Good Science, American Psychological Association
For mental health resources and support information, visit The Resilience Project's Support Page.
Road Safety
Year 10s recently did the "Street Smart High" road safety programme. During this presentation, students from all over the Top End witnessed emergency services at work after a car accident. Students also learned the importance staying alert while on the road and heard from members of the public about their stories when it comes to road safety. This was followed by in class discussions about staying safe on the road.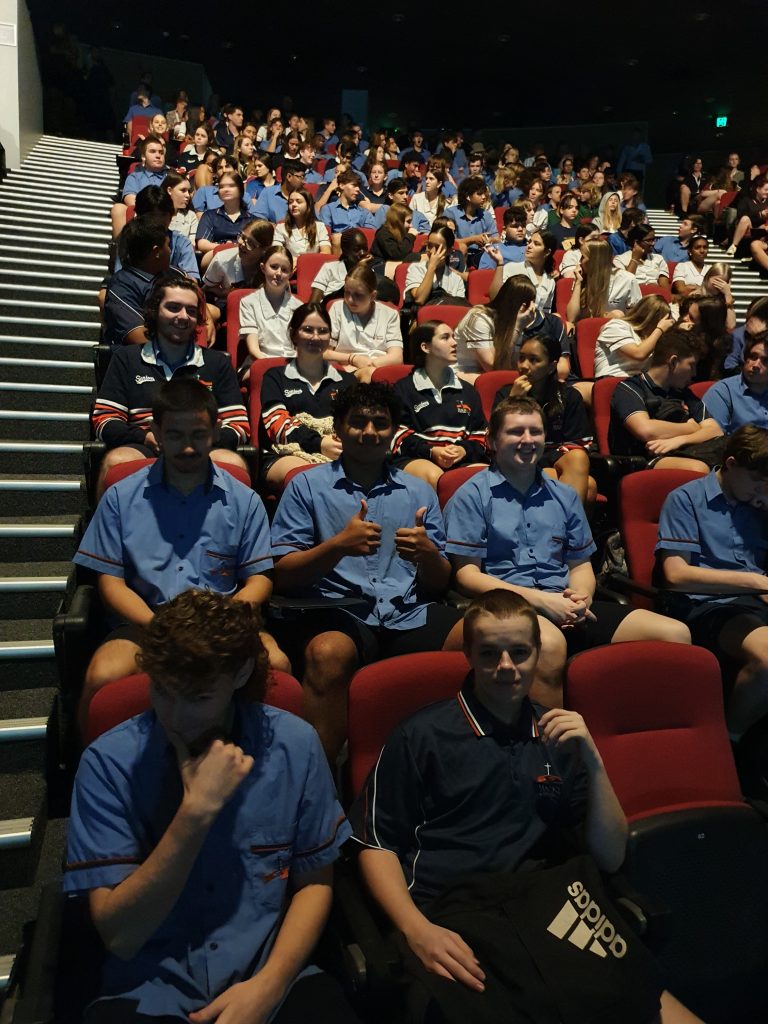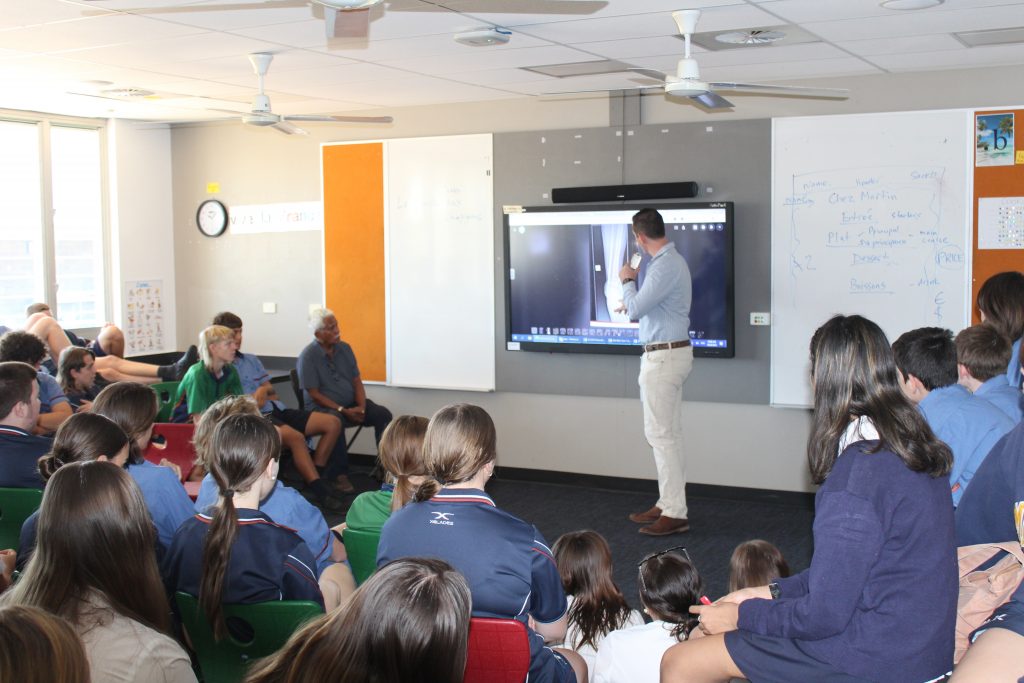 Uniform Free Day
Dear Parents, Guardians and Carers,
On Friday the 24th of June (Friday Week 10), Mackillop Catholic College will be having a uniform free day. Students will be asked to make a gold coin donation. The collection will take place during home form on Friday morning with all donations going towards the development of the R.A.P Garden as part of the College's Reconciliation Action Plan.
Keeping with the School Casual Day Policy, students will comply with the following:
No singlets, midriffs or thongs
College Sun Smart Policy
Students are required to wear enclosed shoes
We ask that you supervise the selection of clothing worn on this day.
Kind regards,
Craig Skinner
Acting Deputy Principal (Pastoral Care)
---
Academic Studies News
---
Arts News
Arts Excursion
Dance and Drama students went to watch SLIDE Youth Dance Theatre's production of Falling.
MacKillop students Caitlin Murphy (Year 11) and Niamh Salter (Year 10) were part of the production.
2022 Musical – The Lion King
Our 2022 musical "The Lion King Jr" is now done. Congratulations to all students, staff, families and community members on another excellent production, and thank you to our audience for your wonderful support. Thanks also to our community sponsors; Adventure Land Palmerston, and Plants Direct who donated the plants.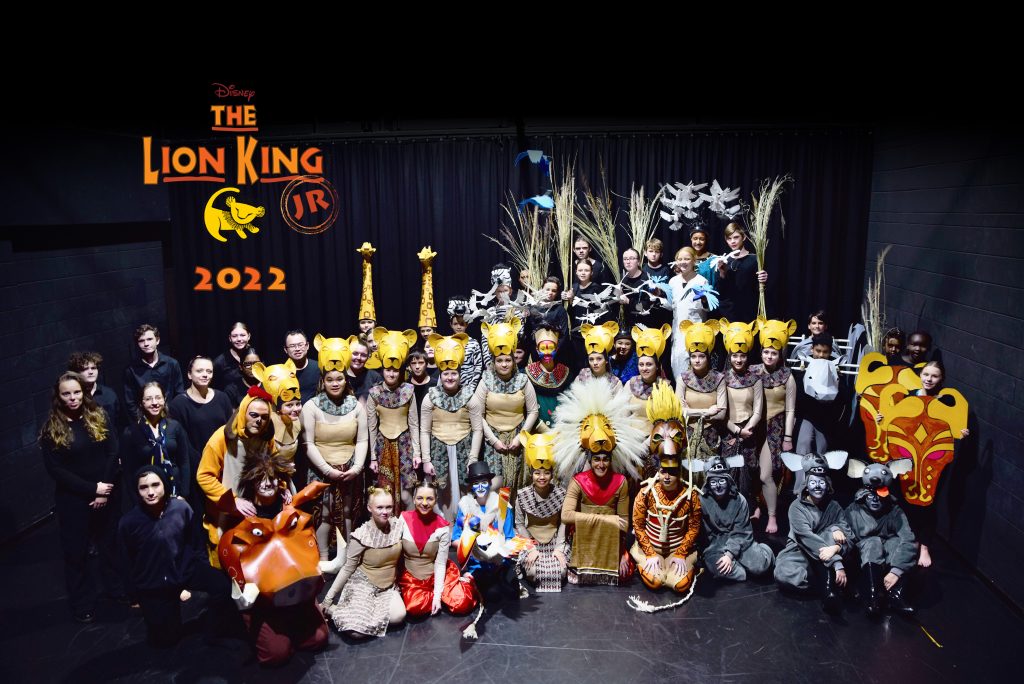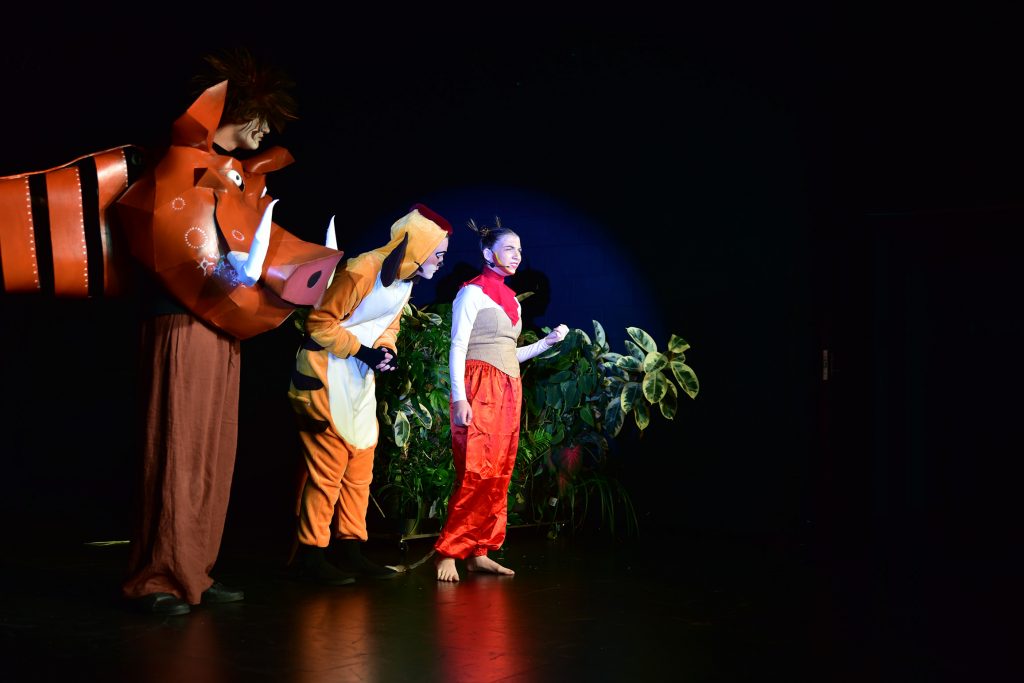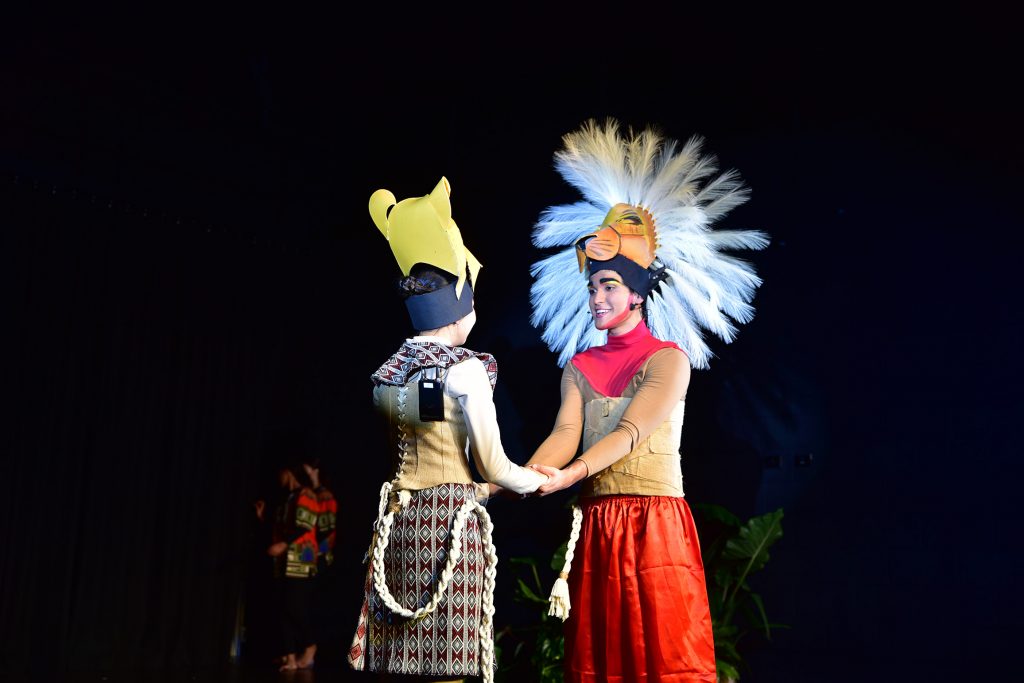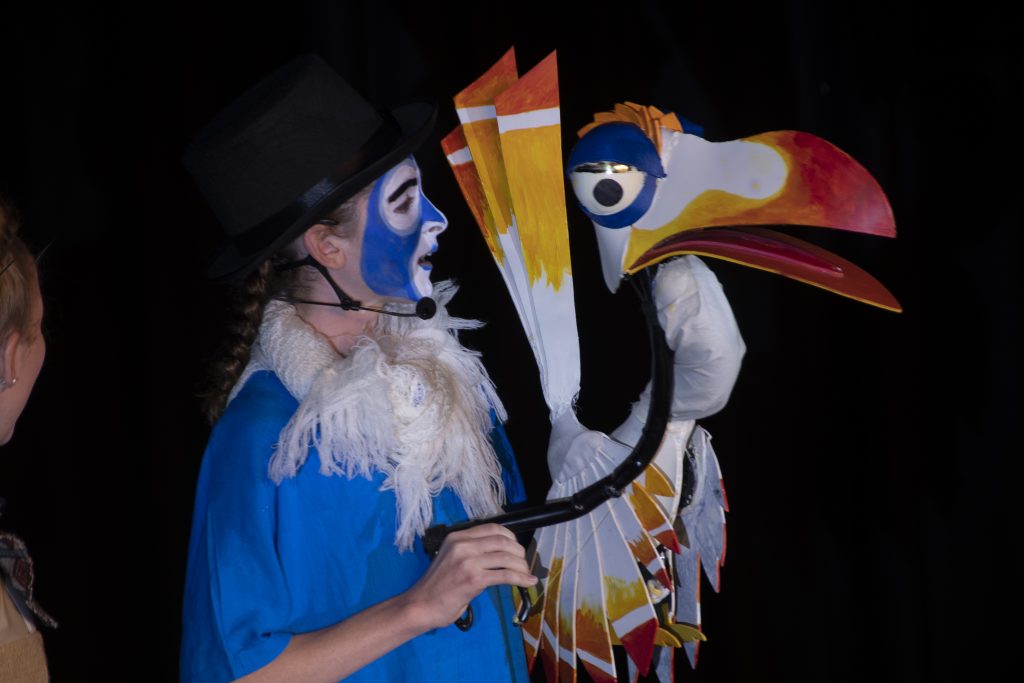 ---
RTO News
VET Celebrations….. Students from our Cert II Conservation Ecosystem Management course have completed landscaping around the VET Centre and its come up a treat.
While others are learning about ecological restoration, air layering a plant and how to look after their mechanical equipment.
Certificates have been sent as our fabulous VET students studying Cert I & II in Conservation Ecosystem Management and Certificate I in Workplace Skills have successfully achieved competency in their courses.
Enrolments of courses in Semester 2 are filling fast, if you are interested please see Mrs Patricia Fawcett Sweeney or Ms Julie Freeman. Second Semester courses commence in week 2 of term 3.
Patricia Sweeney Fawcett
Managing Director – MacKillop RTO
---
From the Front Office
Second Hand Uniforms
If your child has grown out of their uniform and you wish to pass them on, the best place to sell them is the MacKillop Community facebook group, which all parents and carers are welcome to join. If you wish to donate your old uniforms, please bring them in to the office here. Please do not donate second hand uniforms to op shops, as this can present a security issue.
Student Services- Attendance
We have noticed an increase in student absences over the last few weeks, you may have received unexplained absence messages from the College.
This absent message reads: (student name ) is absent unexplained on (DATE) for session HD1, HD2. Please provide a reason for this absence.
If you have received the absent message it means your child has not been marked present for their attendance in Pastoral Care between 8:25am-8:40am.
Students who are signing in at the College after 8:40am will be marked unexplained and you will receive the absent message. As this is an automated message, we do ask that you contact the College.
We encourage families to utilise the 2 absent notification options available, if your child is away or unwell:
Online system through our MacKillop Catholic College website, click on contacts and send us your notification of absence.
Call the Students Services line Ph: 89305757 and select option 1 and leave a clear message with your child's full name.
Thank you from the Students Services Team,
Kim, Annalisa, Skye & Madi
---
Sport News
Athletics Carnival
Congratulations McGrath House on your victory, and to all age champions and participants.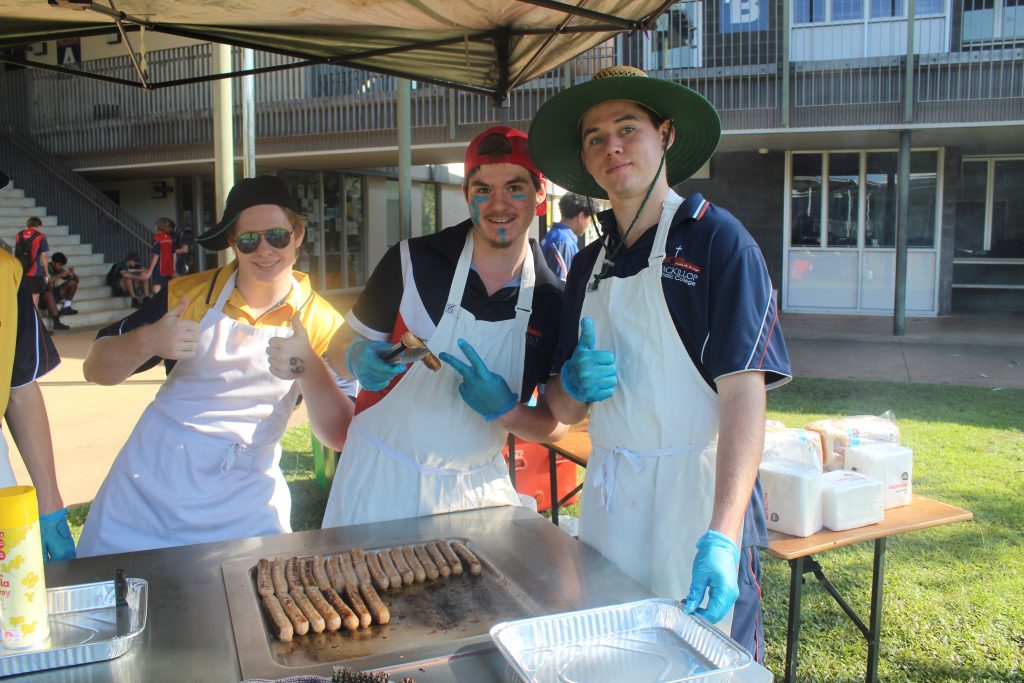 Grade of Origin
Congratulations Year 9 on making history and beating Year 10 in the 2022 Grade of Origin tournament.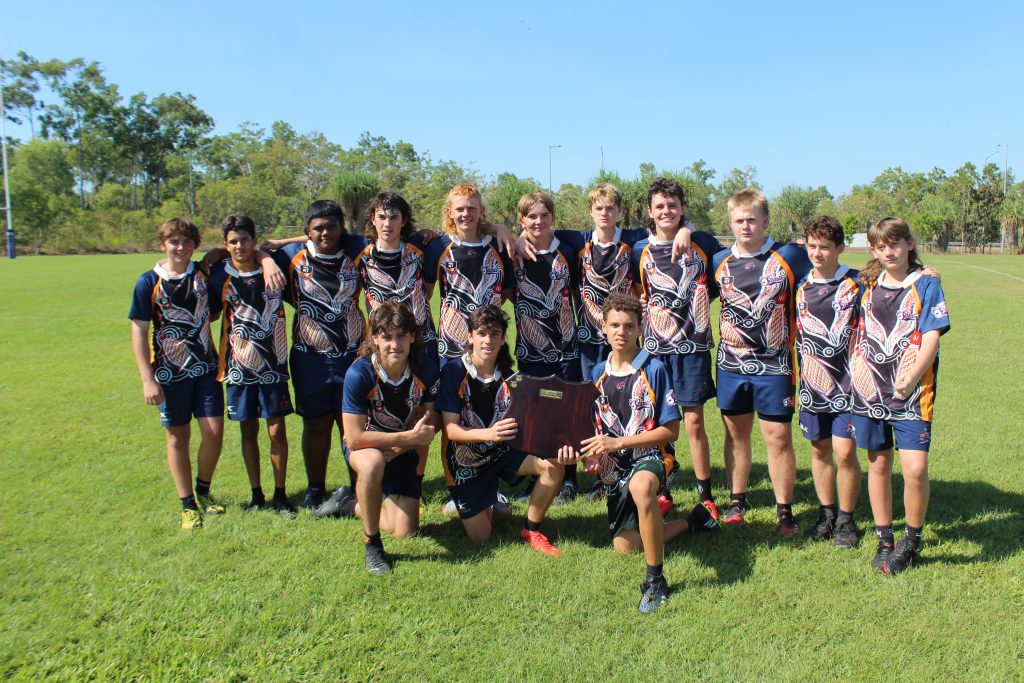 Congratulations Ella
Ella Day has just recently returned from the Oceania Athletics Championships in Mackay.
"I had such a wonderful time! I met so many athletes from the 20 different nations that attended. I am quite happy with my results – placing 5th overall in my event. Competing was such a great opportunity; I made so many new connections with athletes and coaches – I had the chance to speak to many top-level coaches who have offered their assistance and expertise if I decide to move to Queensland for university in the coming years!
I'd like to thank you once again for yours and MacKillop's support with my athletic endeavours! Not only has your assistance enabled me to compete in elite-level championships but has opened many doors to me for the future with top-level coaches and universities.
Thank you so much."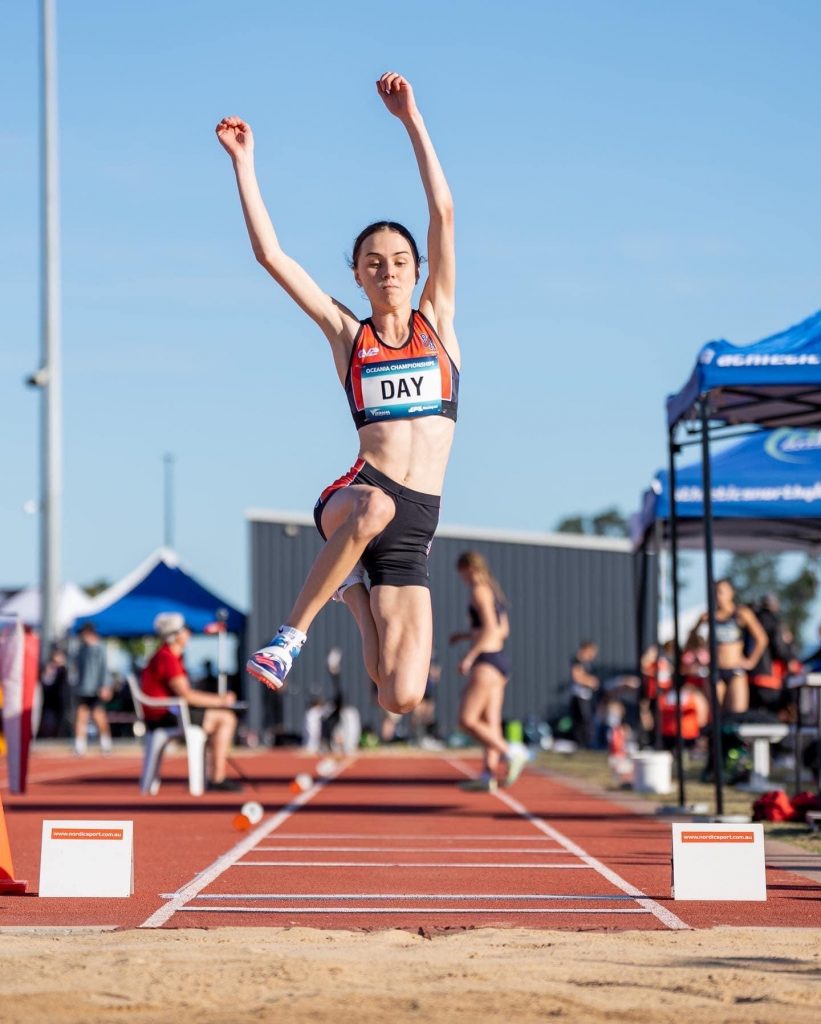 Sports and Fitness in our Community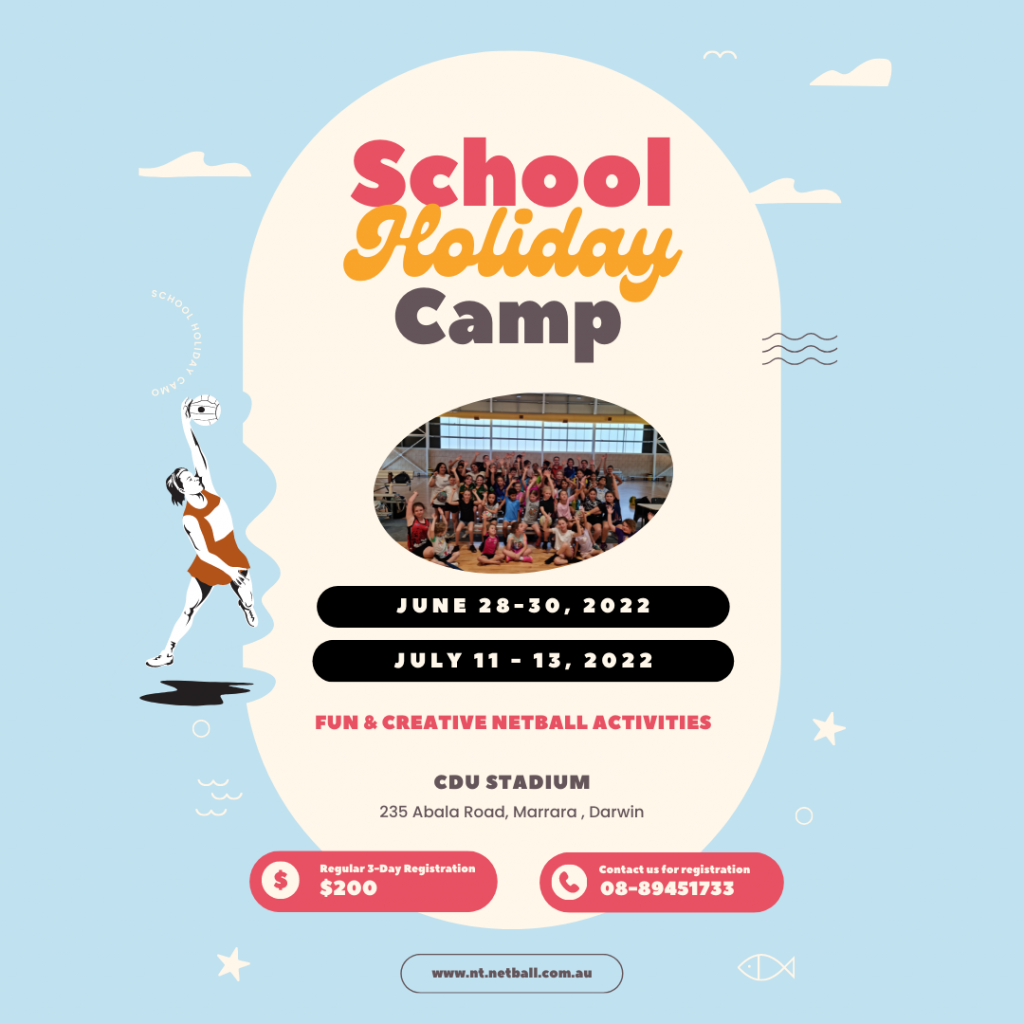 ---
Year 12 News
---
Inclusion News
Employment Pathways Workshops
---
Languages News
International cooking with origami paper bowls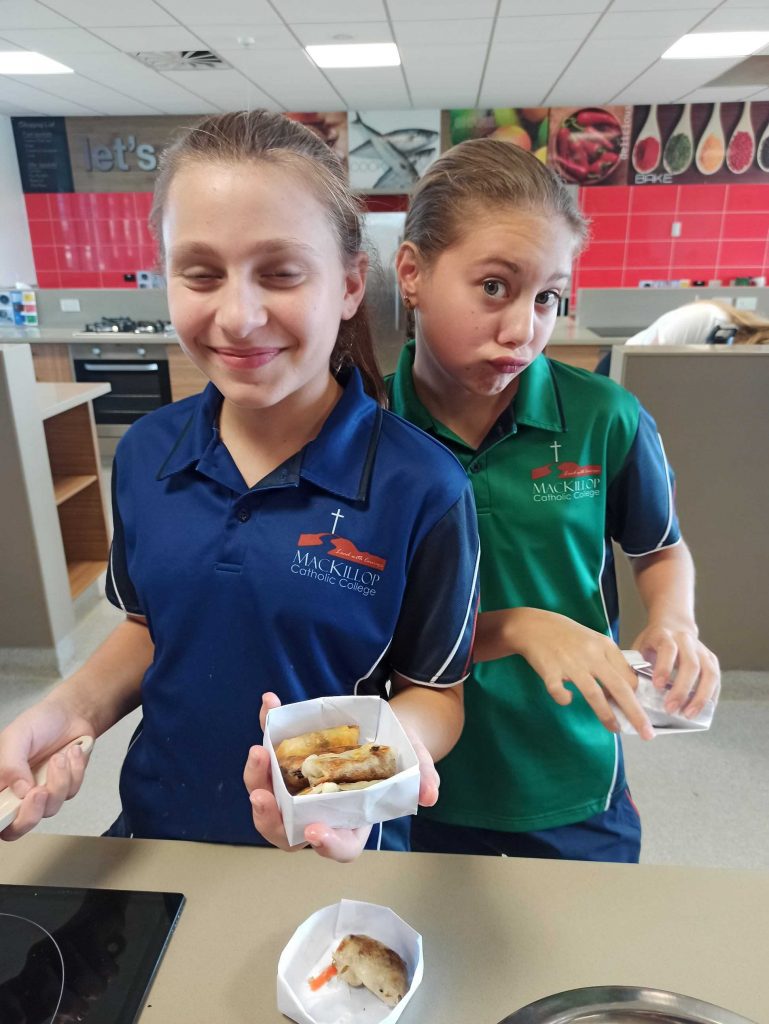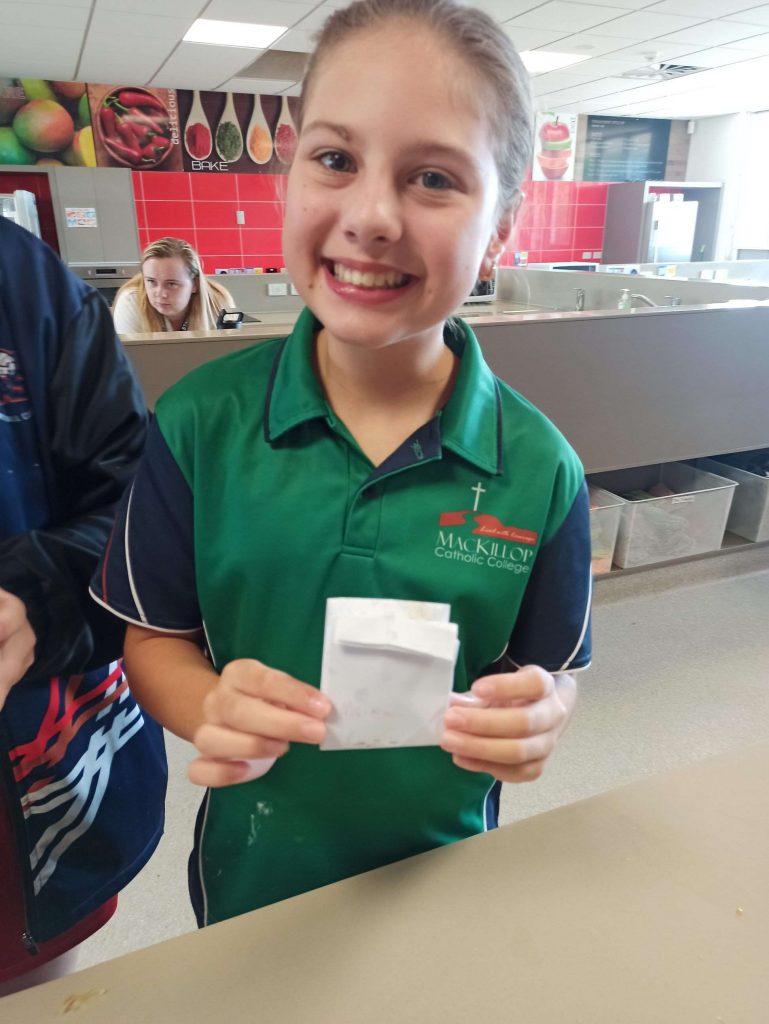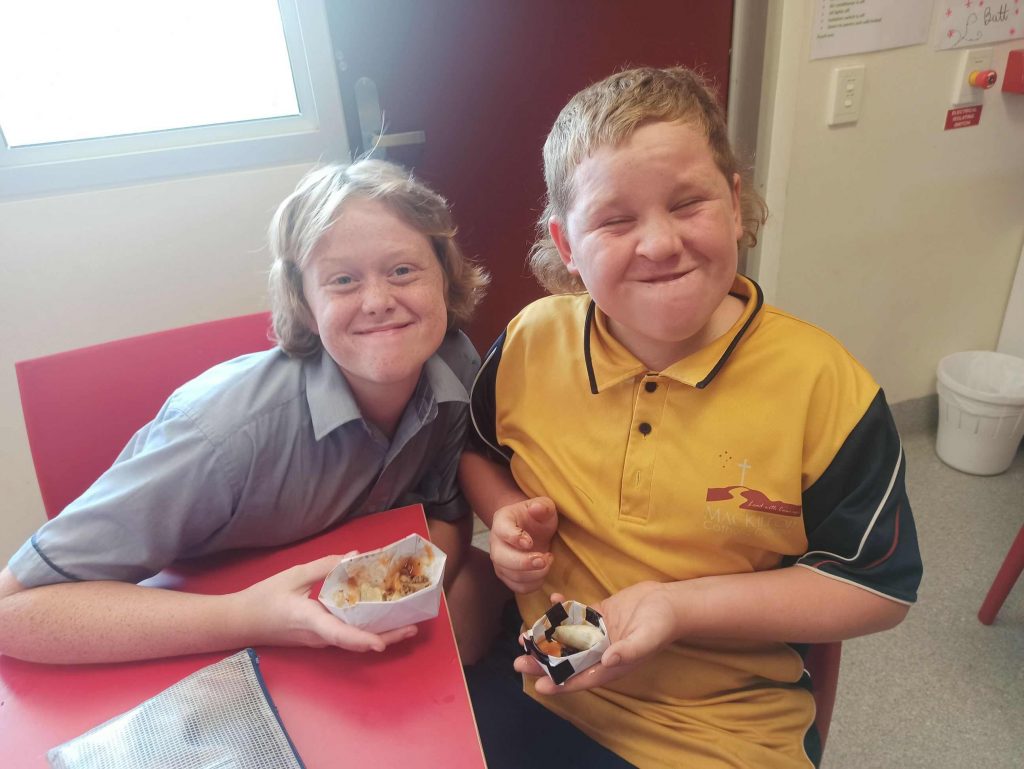 ---
Library News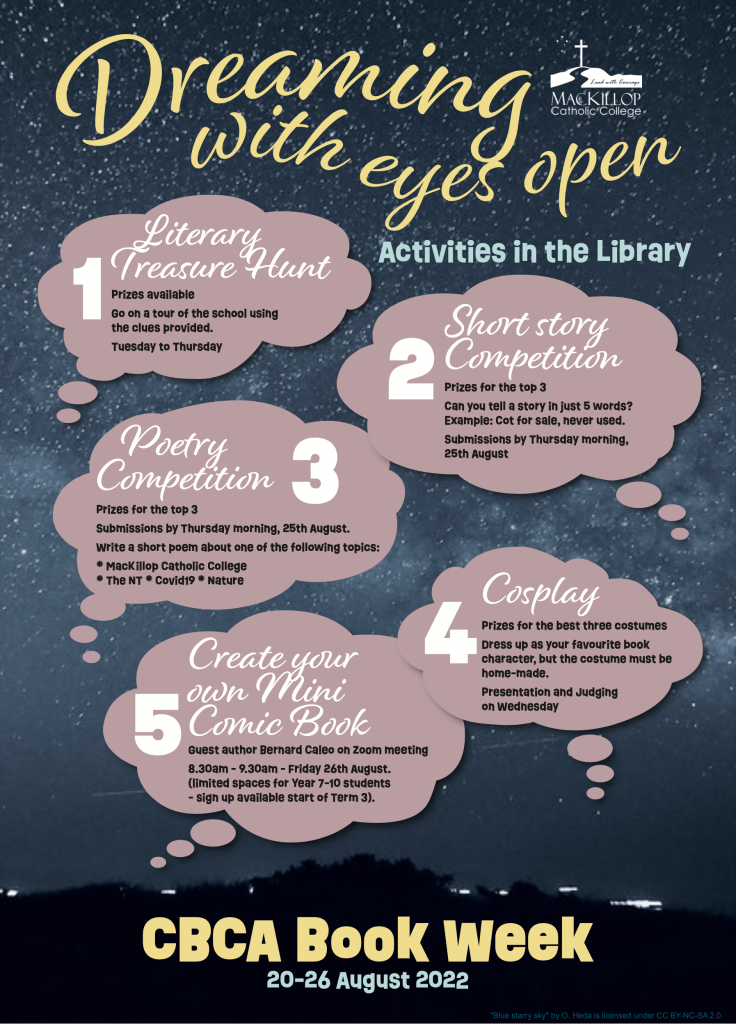 ---
Community News
Kids Space – Children's therapeutic group work
---