Term 1 Week 2 – 9th February 2022
From the Principal
For those of us in our community who don't know much about me, my wife and I and our three children migrated from Perth to the NT in June last year. Now beginning my second semester as your school Principal, I feel very humbled and privileged to serve our beautiful community. For those who have gone out of their way to make me feel welcome over the past six months, I am very grateful, and I look forward to getting to know those I have not yet had the pleasure of meeting.
This Friday, the Church celebrates the Feast Day of 'Our Lady of Lourdes'. On the 11 February 1858 in the little town of Lourdes, France, the Catholic Church has approved with the title of 'worthy of belief' apparitions or otherwise known as 'visions' of the Blessed Virgin Mary, to a 14-year-old girl, by the name of Bernadette.
Bernadette, who came from a relatively poor family and who had not yet received any formal education, was unsure of who this 'Lady' was who was visiting her. Eventually, after a series of visitations from the 'Lady' the Virgin Mary revealed herself with the title, 'I am the Immaculate Conception.'
Mary's message to Bernadette was something meant not just for Catholics but of all people. It was a message of God's love, mercy, and his desire to heal us. The message given by Mary was also to highlight the spiritual importance of a devotion to the recitation of the Rosary. To demonstrate the power of the Rosary, a miraculous spring of water came forth from the grotto where the apparitions took place. Since the mid-19th century, many thousands of people have reported to have been cured from all types of diseases, sicknesses, and disabilities by immersing themselves in the spring that continues to flow to this day.  
Lourdes now has up to 6 million pilgrims visit each year. I've personally had the privilege of making a pilgrimage to Lourdes and I found it to be an incredibly fascinating experience. God willing, I'd like to return once one day with my family, once we've been able to put this pandemic behind us.
Our Lady of Lourdes, Pray for us
St Bernadette, Pray for us.
Lucas Hurley
Principal
---
From the APRE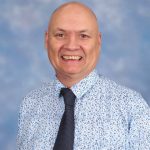 Dear MacKillop Families,
I would like to begin by extending a special welcome to all of our new families and new members of the MacKillop community and a heart-felt welcome back to everyone else. I trust that you and your children have started to feel settled back at school and that you are looking forward to the year ahead. I was quite challenging last Wednesday with rain all day, technology issues with our Timetabling and our SEQTA Learning platform but our staff and students rallied and classes began well in Lesson 3.
The Year of Service
Our Vision Statement at MacKillop Catholic  College expresses the desire to discover and develop our gifts and use them in the service of others. This year we are acknowledging our tenth Anniversary and the extraordinary charism of St Mary of the Cross MacKillop Our Religious Education staff in particular are focusing on the theme of service at every year level, with all staff and the community at large.
This year will be MacKillop Catholic College's tenth year of providing a Catholic education in the city of Palmerston and beyond  and we are looking forward to the exciting innovations and educational opportunities it will present.    
As we begin this year, we pray that God will bless all members of our College and guide us as a Catholic community in our important work throughout 2022.
I wish every student and his or her respective families all the very best for 2022.
Mr Richard Milne
Assistant Principal, Religious Education
---
From the Deputy Principal – Pastoral Care
Dear Families and Members of the College Community,
Welcome to the commencement of our new MacKillop Catholic College academic year.  Having now lived in Darwin for a few weeks, I acknowledge the amazing, beautiful and unique Top End of the Northern Territory, which is also one of the many gateways to Australia. Having been warmly welcomed by so many people connected to this great College I am looking forward to a positive and productive year.  
It is with great pleasure that I introduce the Pastoral Care team of 2022. Year 7 Pastoral Coordinator Craig Skinner, Year 8 Pastoral Coordinator Stella Wallis, Year 9 Pastoral Coordinator Mae Campbell-Emery, Year 10 Pastoral Coordinator Matthew Sharp, Year 11 Pastoral Coordinator Nathaniel Jackson, Year 12 Pastoral Coordinator Candice Slingerland and our House Coordinator, Marie Butt.
The role of our Pastoral Care team will be to support our students during their school experience at MacKillop Catholic College. For this to be a positive experience for students, teachers and families it is of ultimate importance that all families and staff are engaged in this process, working together in partnership with our families. As educators we are constantly working to provide a learning environment that is inclusive of all students.
During our Commissioning Mass, Bishop Charles entrusted the MacKillop Catholic College staff to remember we are 'ministers of hope'. With this invitation in mind, I pray we will together experience the virtues of faith, hope and love at MacKillop Catholic College.
It is by witnessing and learning about the life of our Patron St Mary MacKillop that we as teachers confidently encourage our students in those times when we face numerous difficulties. By trusting in God's care, we acknowledge how virtues are embodied by those who strive to live the Gospel values.
The Darwin Catholic Education Office "Student Pastoral Care and Wellbeing Framework" guides schools as they endeavour to develop a supportive and meaningful whole school approach to student pastoral care and wellbeing. This framework assists MacKillop Catholic College in providing an inclusive and supportive environment, designed to nurture students' growth, as they become lifelong healthy learners, who also learn to be confident and resilient young people.
This Year, MacKillop Catholic College has introduced three curricula courses that form the Pastoral Care program: "Make Jesus Real", "The Resilience Project" and the "Keeping Safe" child protection curriculum program. Through the Resilience Project our students will continue in their desire to be happier, healthier and more resilient. Through continued professional development and ongoing formation our staff and students will be reminded of the importance of bouncing back after adversities. In addition, our college will follow Christ, just as St Mary of the Cross MacKillop did, and inspire students who value learning, have compassionate hearts, and above all, wish to serve others with confidence. The "Make Jesus Real Program" will help our students to re-engage, to think, and to develop relationships with themselves and others. All these programs are embedded universally throughout all facets of learning and student life. 
We aim to continually provide opportunities of care and support for our students to discover the message of Jesus while improving the quality of their own lives. We commit to a holistic education that develops a sense of meaning and purpose in life, to be able to live lives to the full:
"I have come that you may have life and have it to the full". (John 10:10)
Yours in Christ,
John Mannah
Deputy Principal – Pastoral Care
---
From the Deputy Principal – Academic Studies
Wow, what an incredibly busy start to 2022! The leadership team have noticed that students are coming to school willing to be "in class, on time and on task".
Our new ICT systems have caused us a few issues which we are now getting on top of. Hopefully, from your end SEQTA is now up and running, please let us know if this is not the case.
Friday of week 2 will see the "Change of Subject" period close with many students taking the opportunity to take control of their own learning.  I would hope that all parents have talked to their son's/daughters about the subjects their children are taking and that students are now aware of their responsibilities in their new subjects.
Assessment Planners for each year level will be uploaded onto the College website for parents on Friday 11th February. This is a great opportunity to put these dates into your diaries so that your students are not missing their deadlines.
Finally, I would encourage parents to view their child's diaries and SEQTA to keep abreast of assessment tasks and homework due dates. This may include parents giving their son's/daughter's a hand in the correct use of their diary. Please let the College know if you need help in gaining access to the parent SEQTA Engage portal as this will be a vital tool in your child's education.
Rod Plummer
Deputy Principal – Academic Studies
---
From the Middle Years Curriculum Coordinator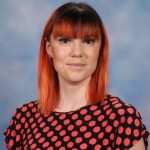 Dear Families,
Welcome back to the 2022 Academic School Year. I hope that you have had a restful break and are coping with our 'new normal'. This year my role has changed to be the Middle Years Curriculum Coordinator within the college. This means that I will be working with the Middle Years Teams surrounding various projects within the school and facilitating NAPLAN when the time comes.
In Pastoral Care terms, I am also looking after the Year 12 Cohort this year. COVID-willing we will have Year 12 Retreat in Week 6 of this term. More information will be disseminated about this in the near future.
If you have any questions or concerns, please do not hesitate to contact me. My email address is candice.slingerland@nt.catholic.edu.au and my new phone number within the college is 8930 5706.
Kind Regards,
Candice Slingerland
Middle Years Curriculum Coordinator
---
From the Front Office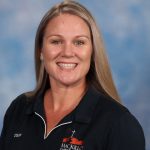 Notifying us of Student Absence
Our Absentee Line is 89305757 Press 1 – Please leave a clear message with your child's name, date of absentee and reason. No further contact is required.
Student absent notification can be submitted through the College website.
Kim Schofield
Office Manager
---
New Staff
We would like to welcome some new staff to the MacKillop team:
Mrs Amanda Clifford
English Coordinator
Mr John Mannah
Deputy Principal – Pastoral Care

Mr Lemalie (Sharkey) Aukuso
Youth Ministry Team
Ms Tina Dib
Youth Ministry Team
 
Miss Siobhan Clark
Teacher
 
Mr Ariel Areos
Teacher
 
Miss Nagaela Hall
Teacher
 
Mr Xirui Wang
Teacher
Miss Belinda Pereira
Returning Teacher
 
Mr Will Cheung
Teacher
Please make them feel welcome!
---
Being Prepared for Remote Learning
Should we be required to conduct learning remotely again, here are some useful materials for student and family reference:

SEQTA Learn Manual

Remote Learning Guide for Families​
---
Bus News

code-of-conduct-for-school-bus-travel.Feb 2022
More bus information can be found
here
.
---
Arts News
Sign up for MacKillop music lessons here!
---
Maths News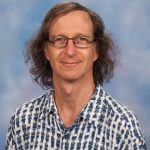 Dear College Community,
I joined the College for the first Year 12s back in I don't remember when. I have always looked to do anything I can for the College. Currently, that is serving the Mathematics Faculty as Acting Head of Mathematics. Please let me know if I can be of any help to you or your family. My best contact is by email to mark.wilson@nt.catholic.edu.au 
In Senior Mathematics, we are looking to streamline the program in Year 11 to give more preparation time for the Final Exam in Year 12 Term 3 (from 2023).
In Middle School Mathematics, we are very excited to announce the launch of Mathletics which is sure to inject a little more fun into learning.
In Year 7, we are running the Leader Learner Trials in Term 1. Results from all academic subjects will contribute to the selection of an Academic Excellence class. In Maths, the trials will include 3 topic tests, an Analysis Task, a numeracy test of the add, subtract, multiply and divide algorithms, a PAT test and Mathletics results. So, Year 7s, get those synapses firing.
Mark Wilson
Head of Mathematics
---
Saints News
Welcome back for the new year from the Saints crew. For those new to the College, the MacKillop Saints Sporting Association conducts boys and girls excellence academies in Rugby League and Union, Basketball and Hockey, which you can participate in as third line electives. You can sign up for Saints academies
here,
  or alternatively speak to the directors of each sport: Mr Sharp for Rugby codes, Mr Dimmick for Hockey and Mr Jackson for Basketball. We also have a Rugby Union Club participating in the local club competition U14s for both boys and girls, undefeated so far this season. Games are generally held on Friday nights at Rugby Park, Marrara, and all in our community are welcome to come down and support our teams.
AGM
The Saints AGM will be held at 6pm on Thursday 17th February 2022 in the MacKillop Board Room.
Other Upcoming Events in 2022
Our Presentation Evening is coming up, to be held on the 1st April after the conclusion of the current club Rugby season. More info to come. Depending on how things go with the coronavirus, we are also hoping to get some trips in as the year goes on. All the usual annual competitions, starting with Eels cup, are all in the calendar for us to look forward to. 2022 marks 10 years of MacKillop Rugby, and we will be celebrating by naming a Team of the Decade over the coming weeks. We'd like to thank our main sponsors for all their support of our programmes – Rauseo Group, McDonald's Johnston and Snap Fitness Coolalinga.
---
Sport News
---