Outdoor Education
Learning takes place inside and outside the classroom at Mackillop Catholic College. Students have the opportunity to choose Outdoor Education electives in Years 8 and 9. Senior students interested in Outdoor and Environmental Studies can elect to study Stage 1 and Stage 2.
Students participate in activities such as: hiking, orienteering, mountain biking, canoeing, fishing, rock climbing, surf lifesaving and archery. Our Outdoor Education program provides students with an opportunity to develop:
An appreciation of the environment
Community spirit and team-working strategies
Leadership and problem-solving skills
Planning and camp preparation
Risk and safety management
Personal and group responsibilities
Year 8 Outdoor Education – Adrenalin Seekers
COURSE DESCRIPTION         
Students develop an understanding of safety, emergency responses and sustainability. They are given the opportunity to apply skills and knowledge in mountain biking, rock climbing and theoretical components specific to Outdoor Education. Students develop skills in leadership, team work, bike maintenance and safe climbing practices.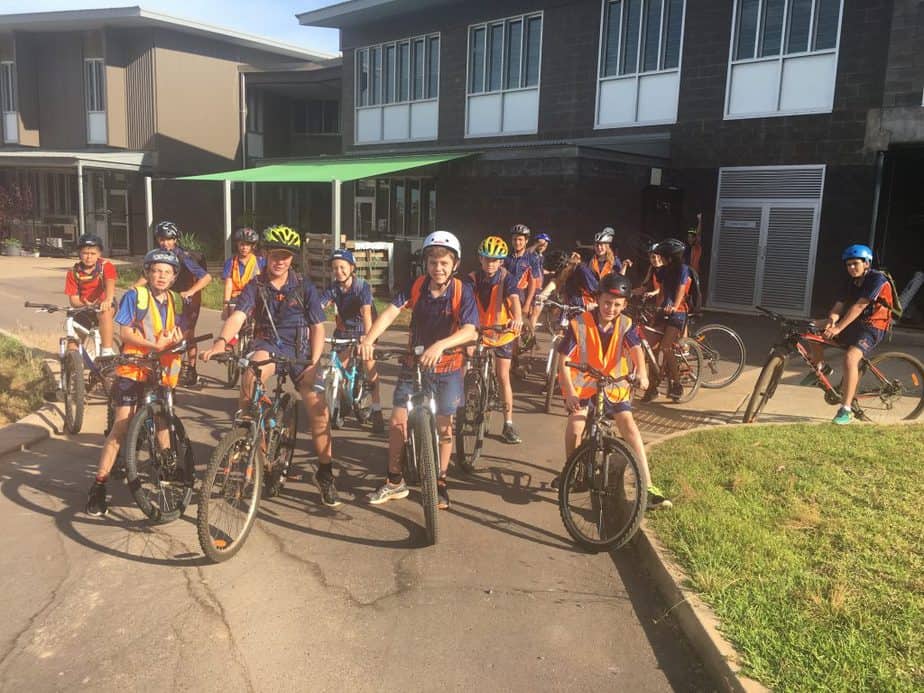 Year 8 OE – Survival of the Fittest
COURSE DESCRIPTOR:
During this Outdoor Education elective students participate in practical archery and bushwalking. Students develop skills and knowledge in planning for outdoor activities and environmental conservation. They are given the opportunity to apply skills and knowledge in practical and theoretical components specific to Outdoor Education.
Year 8 OE – Bondi Rescue
COURSE DESCRITION
In this unit, students study the importance of team work, safety and communication in the outdoors. Students are given the opportunity to apply skills and knowledge in practical and theory components specific to Surf Lifesaving.  The elective focuses on personal and social skills that can be developed through participation in movement and physical activities. These skills include communication, decision-making, problem-solving, critical and creative thinking, and cooperation.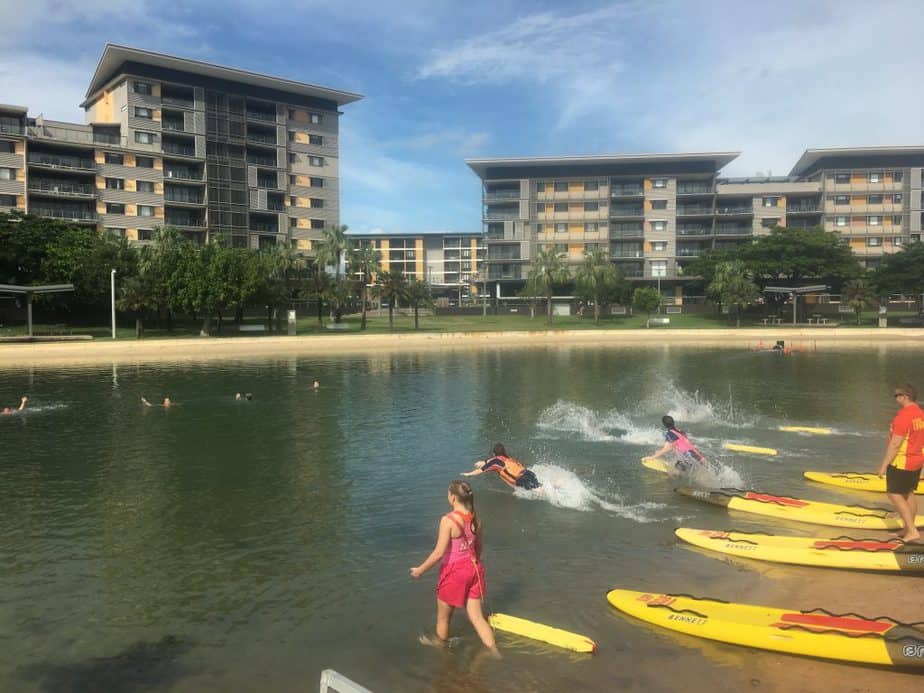 Year 8 OE -Deadliest Catch
COURSE DESCRIPTION
During this Outdoor Education Elective students participate in practical and theory based components. Practical activities include fishing and/or snorkelling. In theory lessons students will focus on developing an understanding of fishing and sustainable practices. They are given the opportunity to apply skills and knowledge in practical and theoretical components specific to Outdoor Education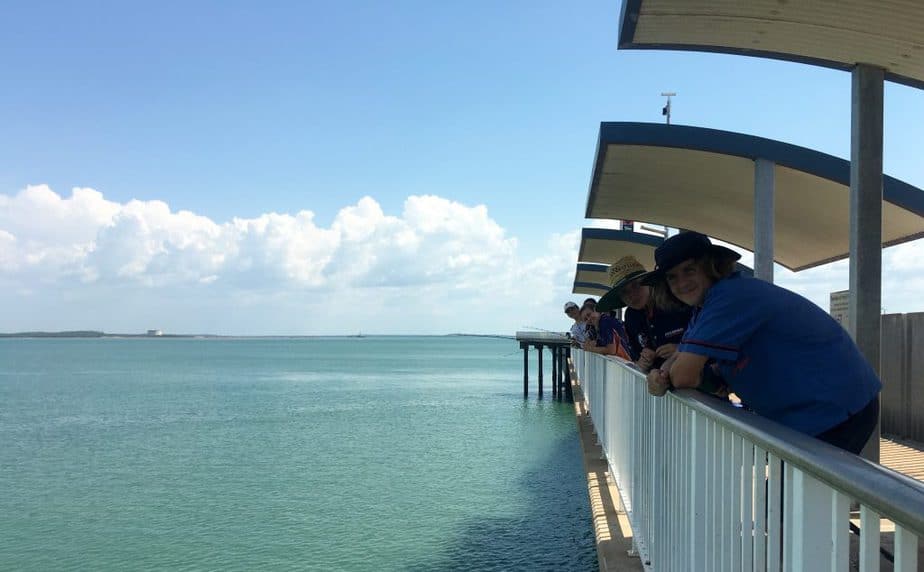 Year 9 ADVOE – Deadliest Catch
COURSE DESCRIPTION
This course is for students who displayed high level of achievement in year 8OE. Outdoor Activities include; mountain biking, rock climbing, orienteering and/or fishing. Students develop an understanding of risk management, leadership and sustainability.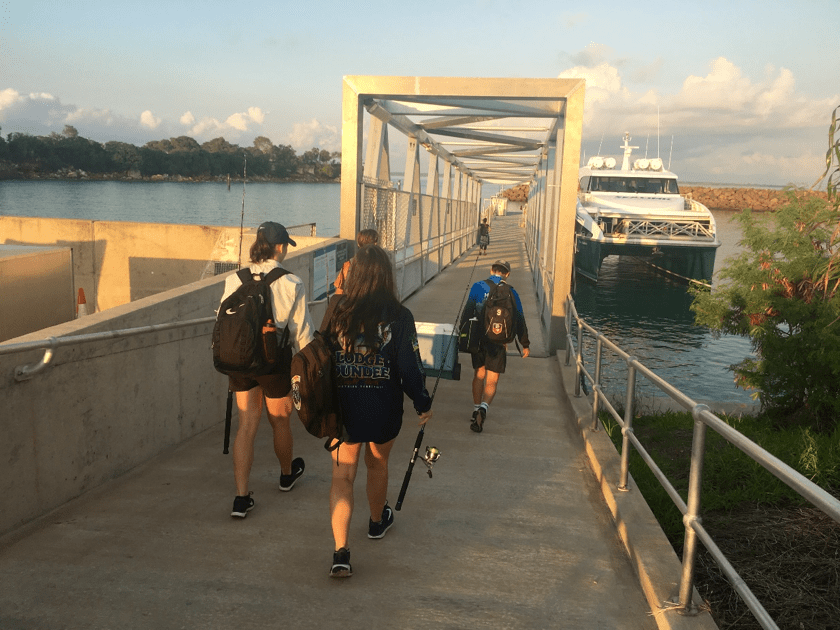 Stage 1 Outdoor Education
COURSE DESCRIPTION     
Throughout this subject students gain credits towards their NTCET. Outdoor activities include cycling, mountain biking, rock climbing, fishing and camping. Students develop the skills to plan and prepare for two Outdoor Journey's. In semester 1, the outdoor rock climbing journey at Hayes Creek allows students to learn practical knowledge and skills, risk management, safety and environmental sustainability. In semester 2, students hike a section of the tabletop track. Students develop skills in implementing a three-day bushwalking expedition, develop initiative, self-reliance, leadership, and a sense of responsibility towards other people in a natural environment.


Stage 2 Outdoor Education
COURSE DESCRIPTION
Throughout this subject students gain 20 credits towards their NTCET. Students participate in practical and theory based components.  Practical activities include sailing, bushwalking, navigation and camping. Students plan and prepare for 3 Outdoor Journeys. This includes; analysing risk, preparing equipment, using sustainable practices and planning the route taken.
The self-reliant Journey is the highlight of this course where students prepare, plan and implement a 4-5 day hike with guidance from their teacher.  The hike takes place in Nitmiluk National Park, hiking the 60km Jatbula trail from Katherine to Edith Falls.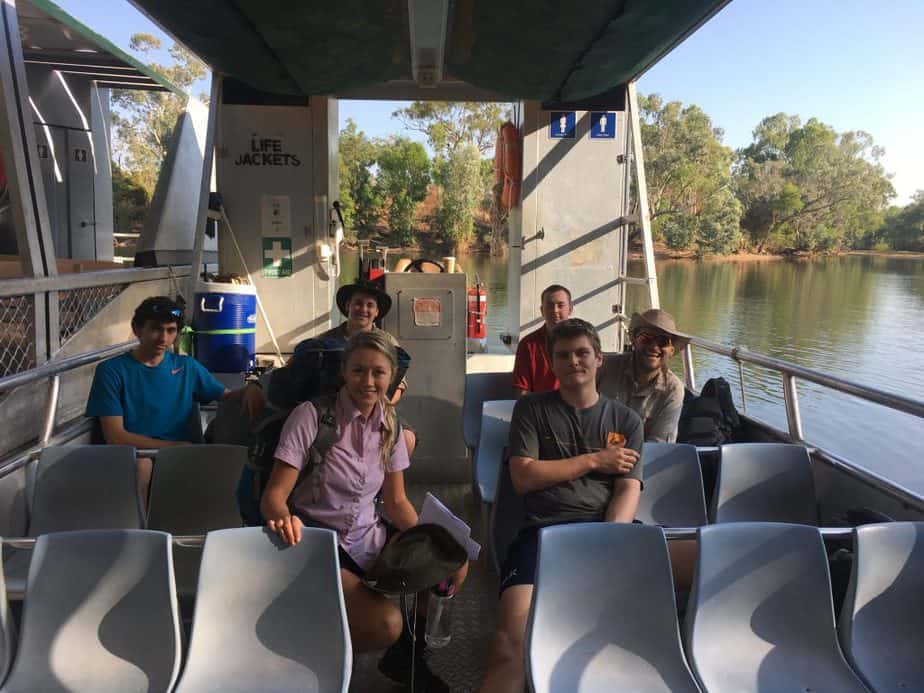 This is the first year sailing has been experienced by our students. The art of sailing was quickly mastered by our students. From racing, to adventuring, to learning how to harness the wind, they excelled in this experience. A significant part of the journey involved students rigging the sailing boats, controlling direction through tacking and jibing, mastering the sails as well as preparing their own meals and camping equipment.
It was an amazing experience, seeing our students work with each other and enjoy life on the water.

Extra-Curricular activities:
Duke of Education is offered to students aged 14 + at Mackillop Catholic College
Main Page: Duke of Edinburgh Scheme at MacKillop
Taking part in the Award enables young people to develop communication skills, teamwork and leadership. It allows young people to connect and actively engage with their community, positively contributing to society.
Our students are actively involved in the Palmerston and wider community.
How is an Award Achieved?
Each young person who takes part in the Award learns a skill, improves their physical wellbeing, volunteers in their community and goes on an adventure. All Participants are supported by a network of adult Award Leaders, Assessors, Supervisors, and mentors.
The key elements of our program are:
Open to all between the ages of 14 to 25.
Three levels: Bronze, Silver, and Gold, each progressively more challenging.
Four Sections: Physical Recreation, Skill, Service, Adventurous Journey plus Residential Project (Gold Level only).
Achieving an Award recognises individual goal setting and self-improvement through persistence and achievement.
What impact does the Award have on a young person?
Through this challenging journey of self-discovery, our Participants:
Are equipped and empowered to achieve their personal best;
Learn to take responsibility for their goals and choices;
Become connected to and actively engaged within their immediate community;
Make a real difference to society through their positive contributions and involvement;
Learn to persevere and overcome barriers to success;
Learn important life skills; and
Increase their career opportunities.
Award achievers are presented with their awards at Darwin Government House, what an amazing privilege!!
In 2015, 12 students and three teachers from Mackillop Catholic College had the great privilege of trekking the Kokoda Trail. This once in a life time experience was sponsored by Duke of Edinburgh. The trip allowed students and teachers to gain an inside look of a third world country. All involved came back feeling more grateful for what we have and the country we live in. As we hiked along the 96-kilometre Kokoda track, we followed the steps of the Australian soldiers. We took so much knowledge and insight from our experience and Trek Leader. We didn't just learn about our History, we gained mateship, courage and endurance. The memories and mateship gained from this trip will be remembered and treasured forever.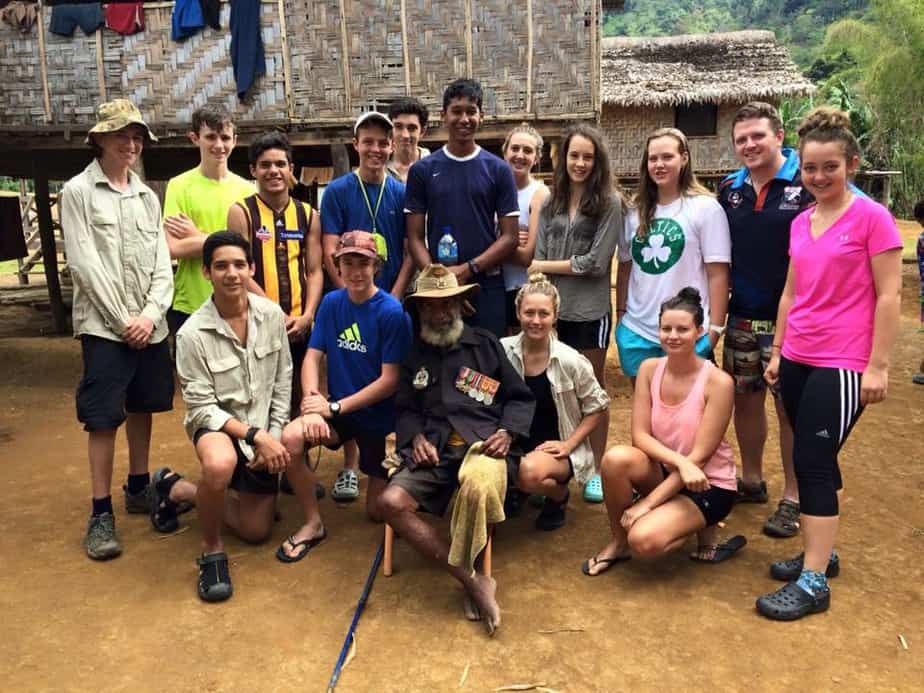 Ski Trip
The Mackillop Catholic College Ski Trip runs every 2 years and has been a great success!! The excursion is extremely popular with most students seeing the snow for the first time.
The trip starts with a flight to Canberra with a quick stopover in Sydney or Melbourne. In Canberra students are given the opportunity to experience culture and history first hand. Students visit Parliament House, The National Electoral Education Centre and the Australian War Memorial.
We then travel to Jindabyne via coach where we have the luxury of staying in self-contained lodges for 4-5 nights. Students begin their first day on the snow with a 2 hour lesson snowboarding or skiing. Getting on and off the ski lifts is always challenge for most in the first few days, producing amusing stacks and many good laughs. As the week progresses students are given the opportunity to explore more of the mountain. The terrain parks are popular for the more advanced while Pretty Valley offers beginners the opportunity to practice the skills learnt in their lessons.  Hot chocolate is consumed greatly by for our students, as their Darwin bodies adjust to the change in temperature.
The Perisher Ski Trip is a great experience for students to learn team work, leadership, safety, practical skills and knowledge in skiing/snowboarding.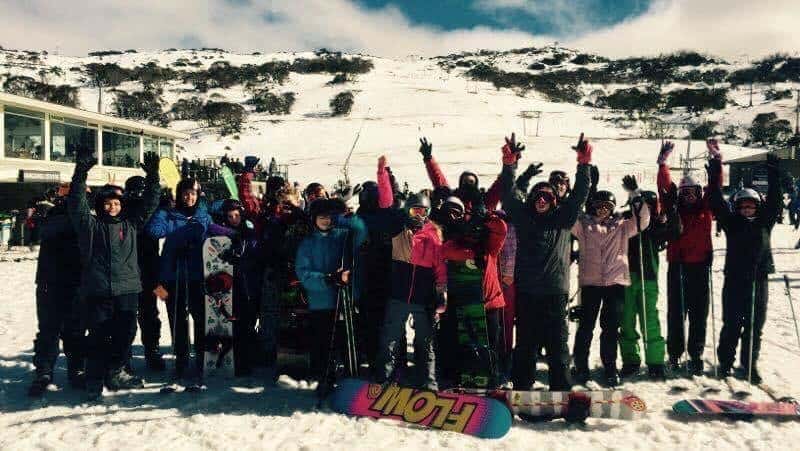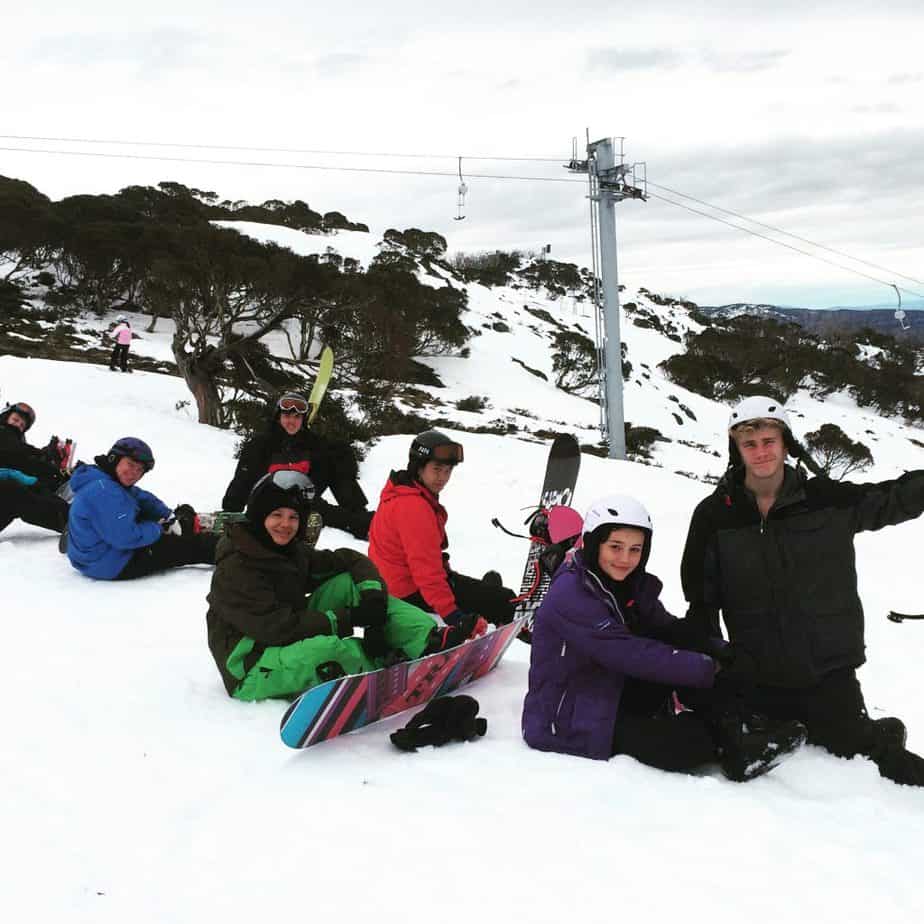 I established Outdoor Education at Mackillop Catholic College in 2015 under the direction of Lauretta Graham, our College Principal. It has been a huge success with our students developing an appreciation of the environment, community spirit, team-work, leadership and problem-solving skills, as well as personal and group responsibilities. It has also been a truly amazing opportunity to provide our students with extracurricular activities such as Duke of Ed and Perisher Ski Trip.
Jade Cole
Outdoor Education Coordinator 2019
Outdoor Education at MacKillop

Year 8 Outdoor Ed Electives

Year 9 Outdoor Ed Electives