Information for Defence Families
Meet our Defence Transition Mentor – Dianne Fattore
My name is Dianne Fattore and I am the Defence Transition Mentor (DTM) for MacKillop Catholic College.  I am excited to assist defence students and their families, particularly during their transition into and out of school and community on posting.  I will assist in the monitoring of the social, emotional and academic needs of the Australian Defence Force students and provide support where needed.  It will be a pleasure meeting all the students and families throughout the year and have many activities planned. I am available on Tuesdays and Thursdays 0845-1345 hrs.  Please feel free to contact me on (08) 89305715 to discuss any concerns or just to have a talk, I am located at the well-being office.  I am sure that together we can ensure a positive experience for students and families of the Defence Force and welcome them into our wonderful community.
Email: dianne.fattore@nt.catholic.edu.au
Defence Family Information Form
The purpose of collecting the following information is so that communications can be easily shared between the Defence Transition Mentor (DTM) and your Defence Family. As DTM, it is extremely helpful to know of any current/impending deployments, exercises or courses that may impact upon your child/children while they are at school.  Please keep Operational Security in mind when completing this form. All information provided by you is voluntary. It will be treated in accordance with the College's Privacy Policy.

 Defence Family Information Form
For more information on enrolment, call (08) 8930 5713 (Vanda Rands – Enrolment Officer) or go to our enrolment page.
The Inspiring Military Heritage of Our Location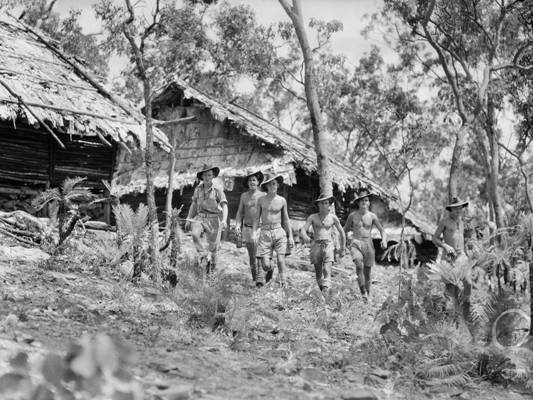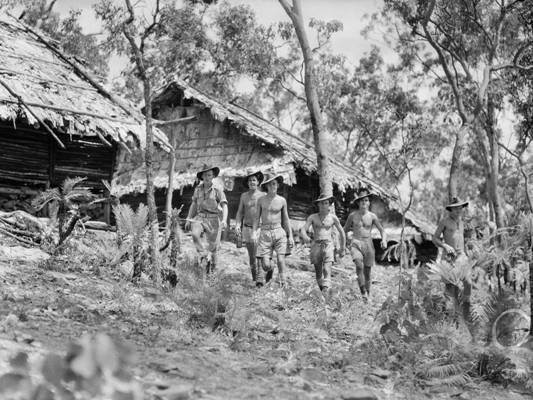 The modern buildings and manicured lawns and gardens of MacKillop Catholic College only thinly veil the deeper history of the site on which the institution is built. An area of sacred significance to the Larrakia people since time immemorial, the undulating landscape of the site, standing conspicuously amid its flat surroundings, has always been destined to be a place of special importance. It was these geographical characteristics which later led to the selection of the site as the 16 Mile Camp, the first of the "Mile" camps, in WW2. During the war, the vantage of the hills provided an ideal defensive location from which Australian and American soldiers, living under harsh frontier conditions at a time when the region was beyond the fringes of civilisation, dug in around the ancient ridges which had inadvertently found themselves part of Australia's front line of defence against the Zeros and bombers of the Imperial Japanese Air Force.
The College motto 'Lead with Courage' echoes the spirit of those who occupied the site before us. Through study of this history, MacKillop students have a deeper understanding of what it takes to overcome adversity, and the importance teamwork and making a stand for what is right. This links seamlessly with Mary MacKillop's famous quote; "Never see a need without doing something about it". Thanks to this enduring spirit and strong community support, MacKillop Catholic College has gone from strength to strength since its establishment in 2012 to become an integral part of the Palmerston community.
More information on the 16 Mile Camp and other aspects of our College's Heritage can be found here.
Useful Defence Links
Defence Community Organisation
Robinson Barracks (wikipedia)
NT Government Defence Information